Hyperbolize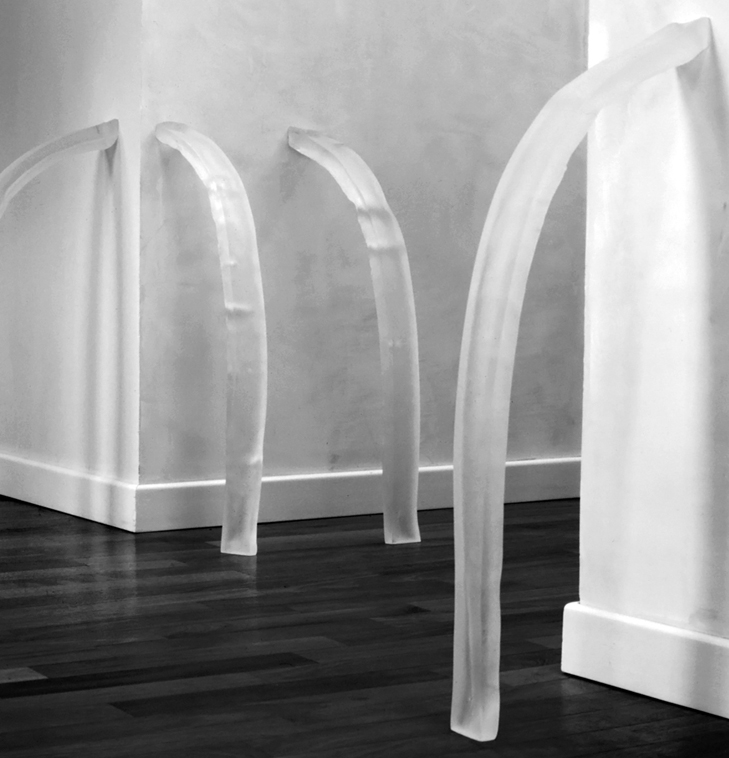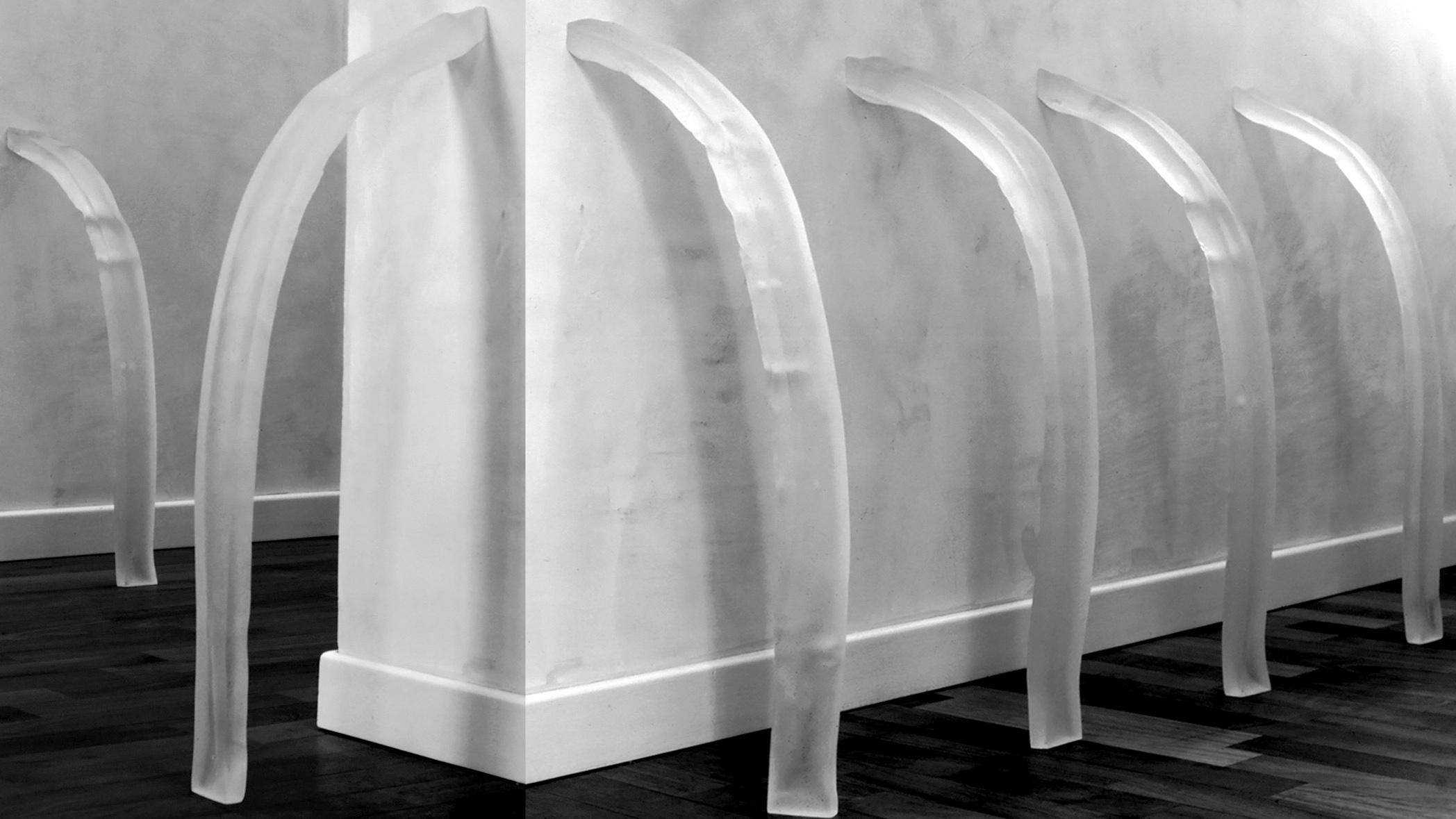 sculpture
Hyperbolize
Hyperbolize is a "variable" work composed of a sequence of curved sandblasted crystal glass pieces shaped to form hyperbolas; their extremities resting on vertical and horizontal planes.

The set of elements "trace" a path of light between the intersecting planes, stimulating new perceptions of the spaces in-between.
Hyperbolize è un'opera "variabile" costituita da una sequenza di barre di vetro cristallo acidato curvate a forma di iperbole, le cui estremità poggiano su piani verticali e orizzontali. 

L'insieme degli elementi "tracciano" un segno di luce tra i piani intersecanti stimolando nell'osservatore inedite percezioni degli spazi intermedi.