OffShoots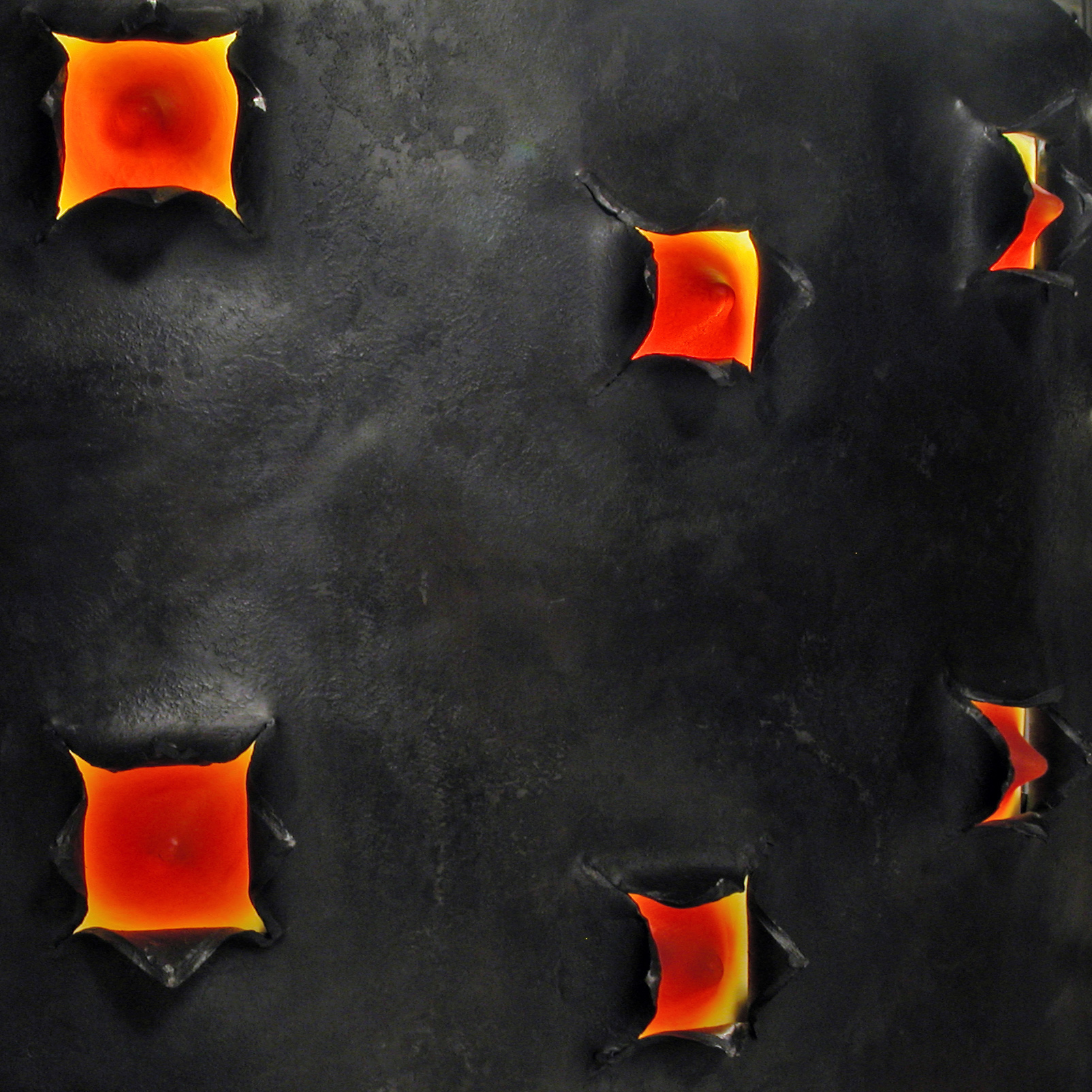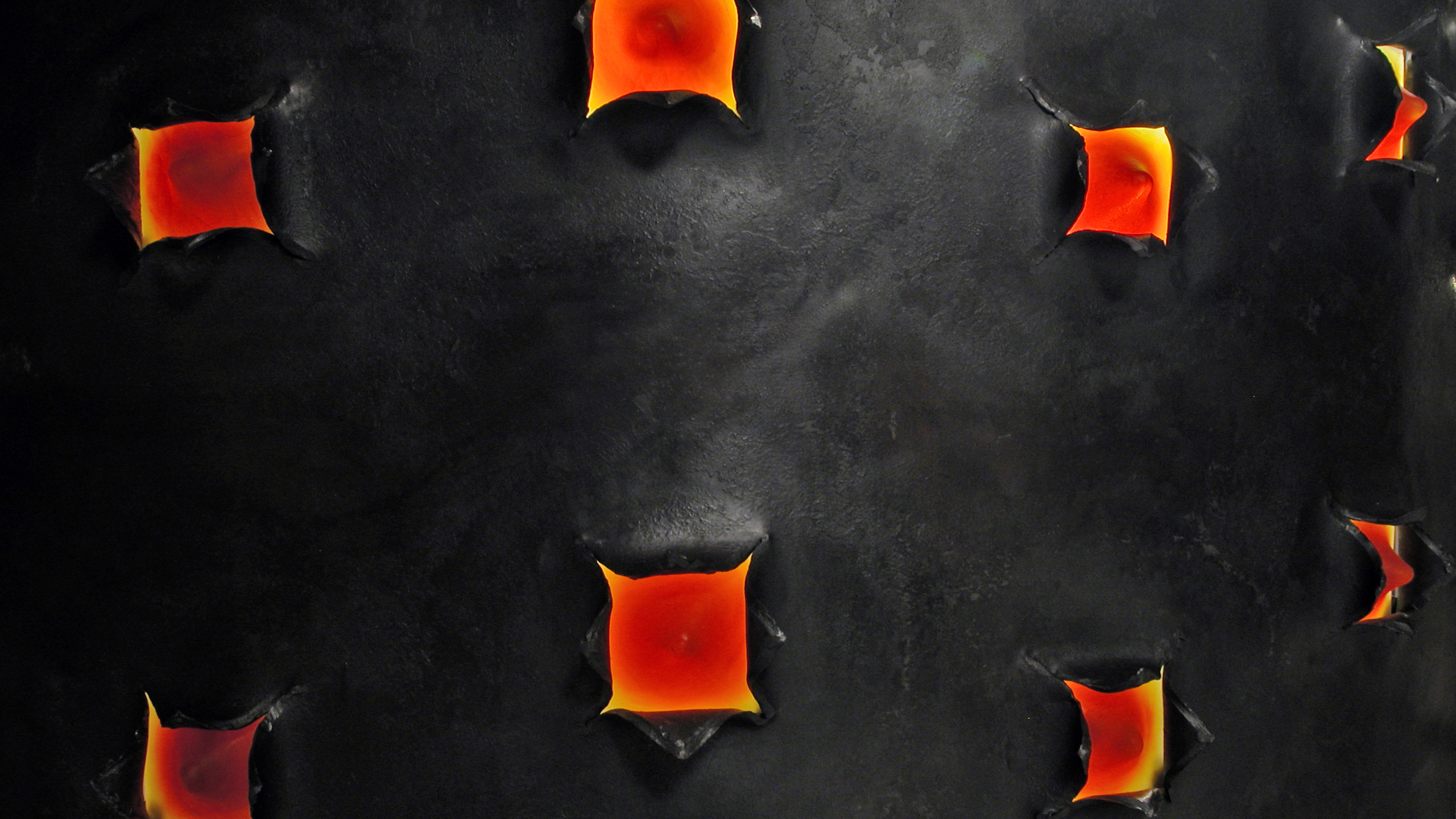 sculpture
OffShoots
The Offshoots sculpture series was conceived for the Emerging Code exhibition project (Hobart, Berlin 2006). It was exhibited together with Emerging, the silver prints of the digitally worked images reproducing parts of Antonio Canova's plaster models, preserved in the Possagno Gipsoteca.

These sculptures are composed of forged and pierced iron surfaces, whose holes are "filled" with red-orange semi-transparent and sandblasted glass elements. These are interpreted as three-dimensional transpositions of the points de repère (reference points) constellating Canova's plasters – points which "codify" classical beauty – used to translate proportions and dimensions of the original plaster models into marble.

The sculptural works, in synergy with the images drawn from Canova's models, participate in an abstract process of transposition of neo-Classical beauty, where the codes, though reduced to an aniconic and tapered solution of minimal formal and expressive terms, seem to preserve the trace of a deep sensuality.
La serie delle sculture Offshoots sono nate per il progetto espositivo Emerging Code (Hobart, Berlino 2006) e sono state esposte assieme alle opere Emerging, stampe su film d'argento delle immagini elaborate in digitale riproducenti parti dei modelli in gesso di Antonio Canova, conservati presso la Gipsoteca di Possagno. 

Le sculture appartenenti al ciclo Offshoots sono costituite da superfici di ferro forgiato e forato, le cui aperture sono "riempite" con elementi in vetro rosso arancio semitrasparente e acidato. Gli elementi in vetro sono interpretati quale trasposizione tridimensionale dei punti de repère che costellano i gessi canoviani - puntini che "codificano" la bellezza classica, usati dal Canova per la traduzione in marmo delle proporzioni e misure del modello originale in gesso. 

Le opere plastiche, quindi, in sinergia con le immagini elaborate dei modelli canoviani, partecipano ad un processo di trasposizione astrattiva della bellezza neoclassica, il cui codice, pur ridotto ad una formulazione aniconica rastremata ai minimi termini espressivi e formali, sembra mantenere viva la traccia di una recondita sensualità.