Venezia Anno Zero Stills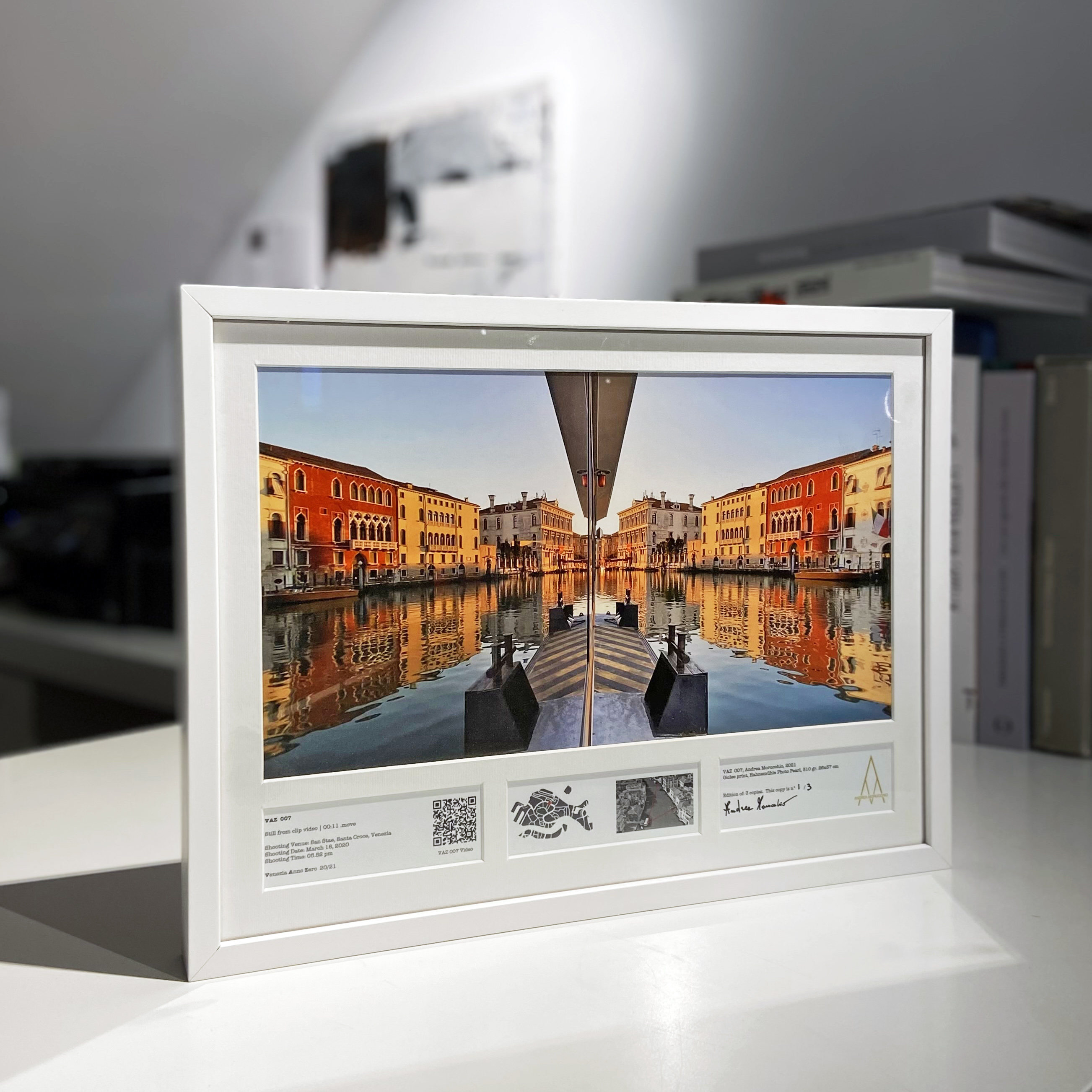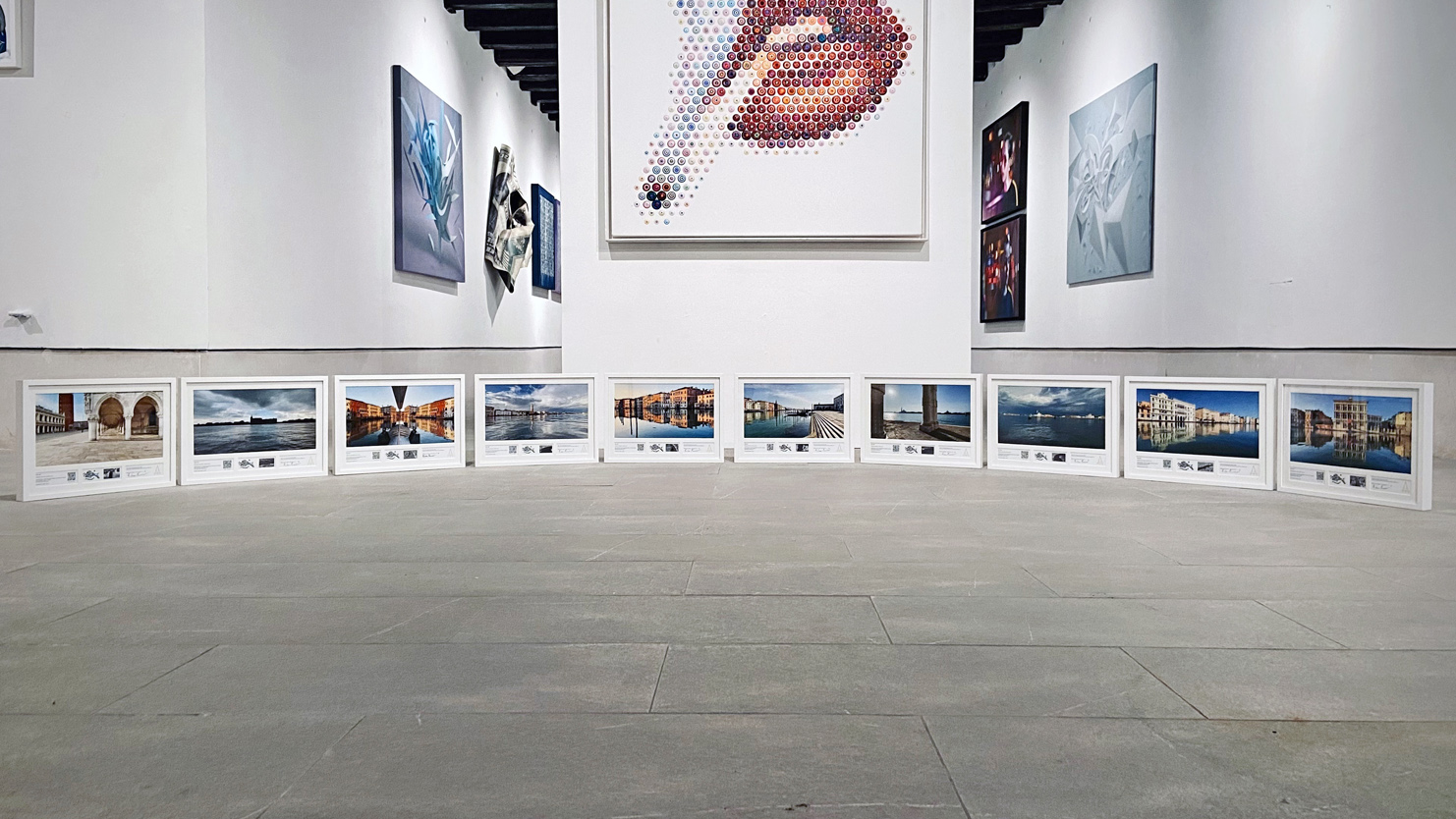 photography
STILLS | Venezia Anno Zero 
Limited edition prints
Andrea Morucchio
In collaboration with Bugno Art Gallery
Venezia Anno Zero is a project by Andrea Morucchio based on the video documentation that from March 2020 to April 2021 the Venetian artist made in his city during various lockdown periods. The uniqueness of this video documentation, of a Venice never seen before and never to be seen again, has led Morucchio to develop different artistic expressions including the creation of a series of limited edition prints, Stills Venezia Anno Zero using images extrapolated (stills) from the hundreds of video clips that make up the project Venezia Anno Zero.

In addition to the image of the Venetian landscape on the print appear indications on the place where it was taken with a plan of the city and a 3D view, the date and time and a QR code that can be used with your smartphone to see the video corresponding to the printed image.This series of works are the tangible part of the project Venezia Anno Zero, they are a form of extension, albeit two-dimensional but still physical of the videos and together with the indications of time and location become expression / testimony of the sense and concepts behind the project VAZ.
Limited edition of three copies, signed and authenticated by the author. The title is given by the acronym of Venezia Anno Zero, VAZ followed by the number that corresponds to the video from which the still has been extrapolated. Giclee print, Hahnamühle photo pearl paper, 310 gr, 26x37 cm. Size including passepartout and frame 31x41x3,5 cm.