AM Skulpturen | München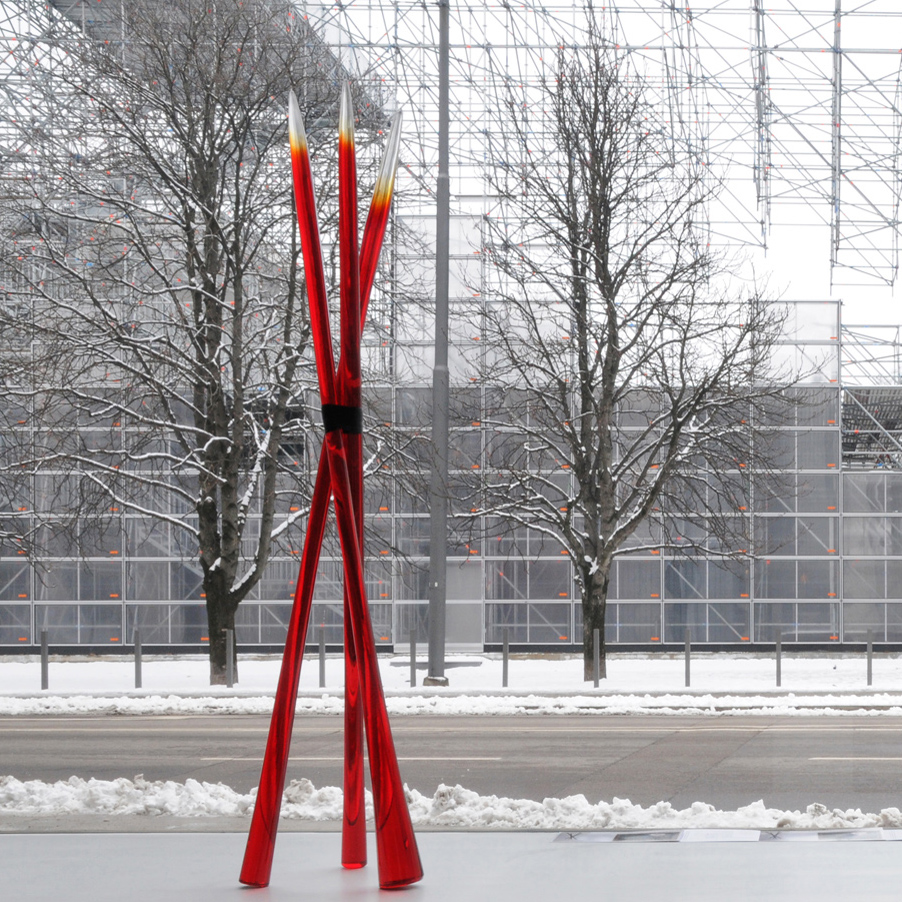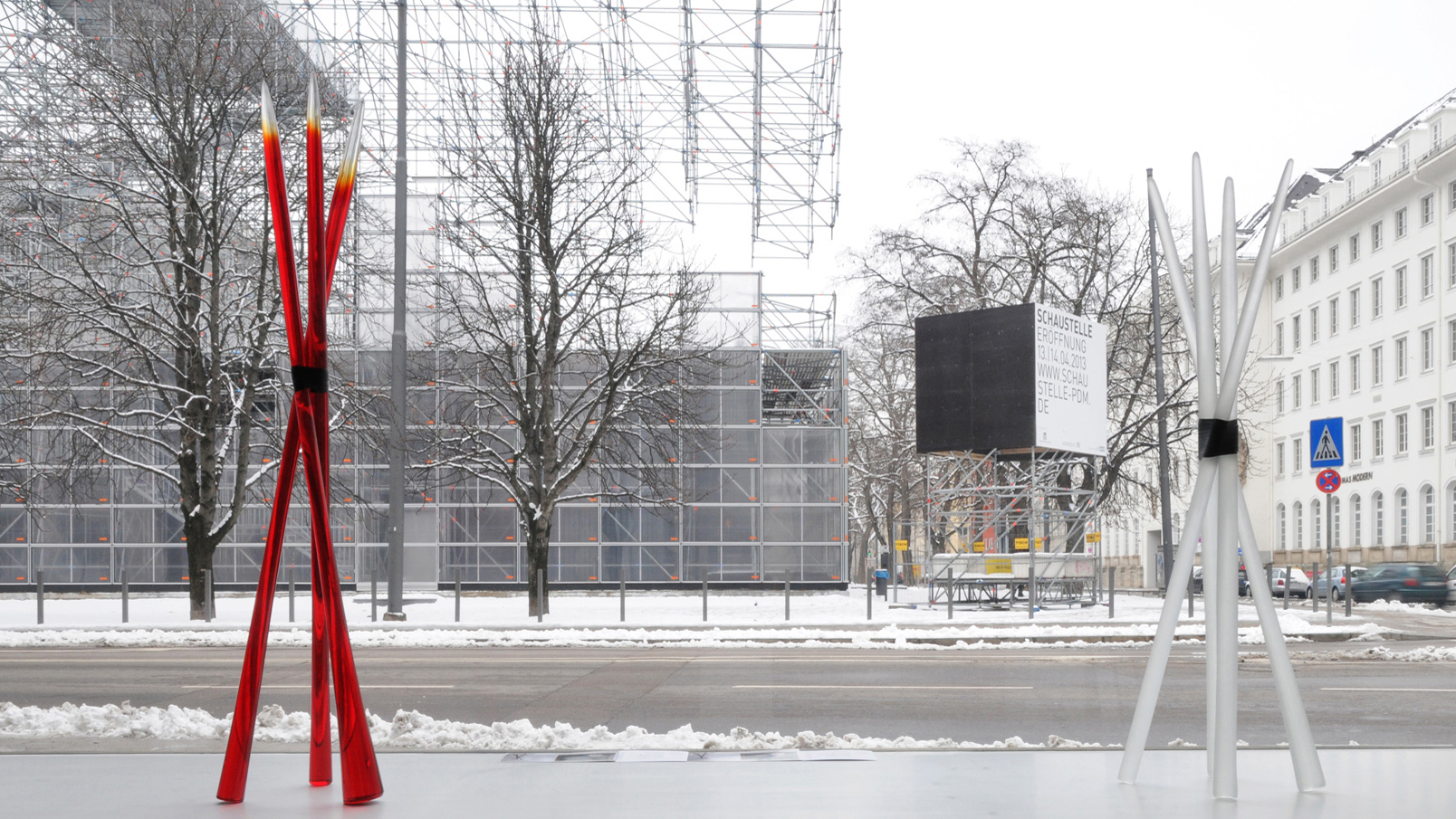 Andrea Morucchio Skulpturen

March 27 - May 12, 2013 | sculpture | Galerie an der Pinakothek der Moderne, München
This is the second solo show that the Morucchio has held in Germany; the first was in 2006 Berlin Emerging Code in which he presented the union of the new series of Offshoots sculpture with the first series of digital art works Emerging. 

Andrea Morucchio Skulpturen  is a sort of anthological exhibition in which all types of works of Morucchio's sculptural production from the first Blades to the Celata are present.
As a sculptor and political scientist, Andrea Morucchio is concerned with the connections between people, society, politics and nature.

His preferred material is glass. It is translucent, can be cast in all imaginable shapes, it can be smooth, sharp-edged or even pointed. In combination with other, harder materials such as iron, it enters into a battle in which Morucchio surprisingly often allows the supposedly weaker material to triumph.

Nothing is as it seems at first glance, the truth has to be partly recovered first. Through the confrontation with the opposing materials, the viewer comes to the realisation that the usual assumptions of a natural balance are in fact only simplified constructs.

The sculptural struggles are a mirror of modern social conflicts in times of civil wars, financial crisis and environmental pollution.