Back in Black | Venezia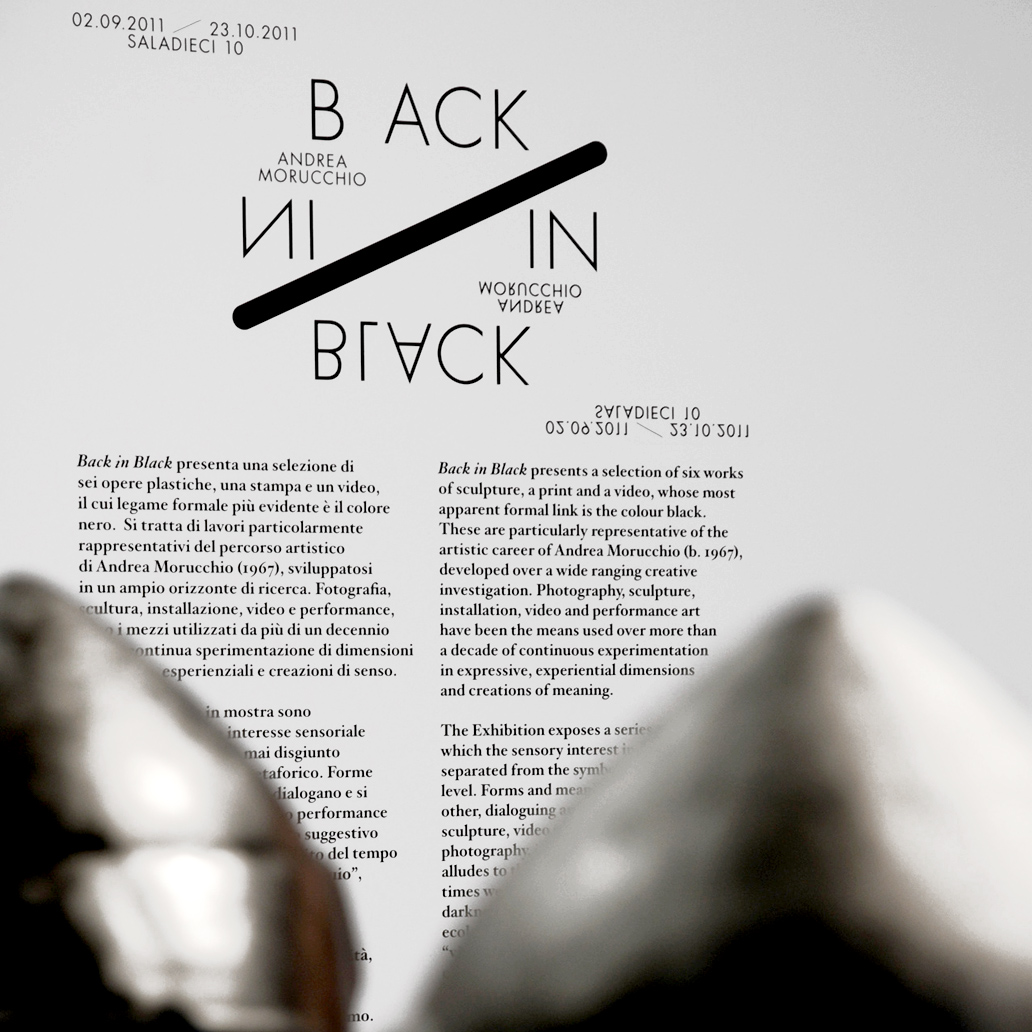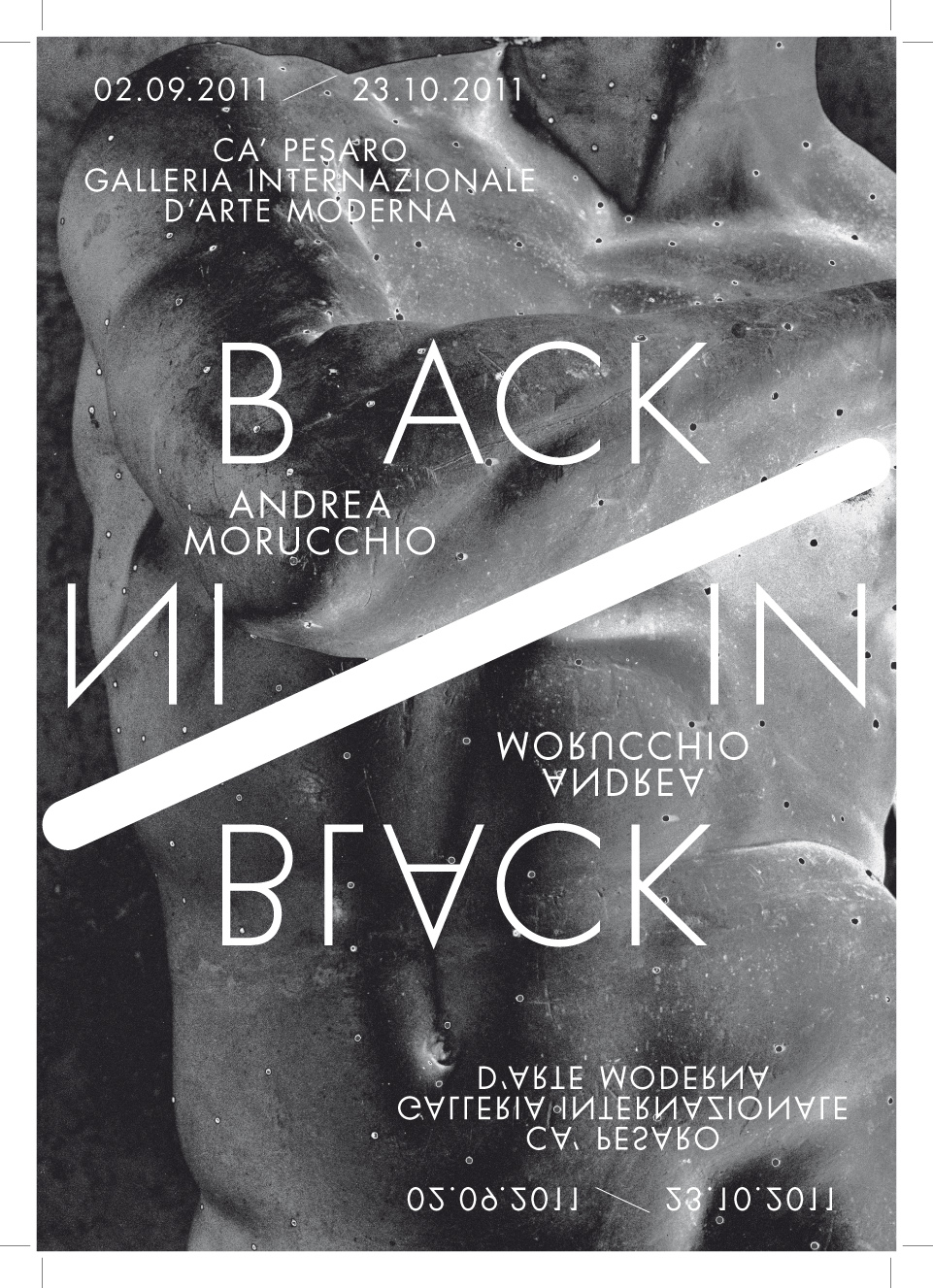 Back in Black

September 2 - November 6, 2011 | sculpture/digital art/video | 

>>> Ca' Pesaro, International Gallery of Modern Art, Venezia

Curated by Silvio Fuso

Organization: MUVE, Musei Civici Venezia

Catalog with texts by Stefania Portinari, Giovanni Bianchi, Chiara Casarin, >>> Daniele Capra, Gaia Conti, Domitilla Musella, Andrea Pagnes, Silvio Saura, Alberto Zanchetta.
The Andrea Morucchio's solo Back in Black exhibition comprises a selection of sculptures, a print and a video where the most obvious link is the black colour. These works are particularly representative of Andrea Morucchio's art journey, developed in a wide field of research: photography, sculpture, installation, video and performance are the means used throughout more than a decade of continuous experimentation of expressive dimensions and creativity.

Back in Black has a number of works in which the interest in sensory form is never separated from its symbolic or metaphorical level. Forms and meanings refer to and develop a dialogue between sculpture, video, performance and photography and suggesting to Zeitgeist, the spirit of the times we are living. A dark spirit of war, economic crises, ecological disasters scary, populism and "videocracy". "Back to black", as a metaphor of our contemporary color that stimulates ideas and are perhaps even necessary to discover the characteristics of the changing world in which we live in.
Il progetto espositivo Back in Black è costituito da una selezione di opere plastiche, una stampa e un video il cui legame formale più evidente è il colore nero. Si tratta di opere particolarmente rappresentative del percorso artistico di Andrea Morucchio sviluppatosi in un ampio orizzonte di ricerca: fotografia, scultura, installazione, video e performance sono i mezzi utilizzati da più di un decennio in una continua sperimentazione di dimensioni espressive, esperenziali e creazioni di senso. 

Back in Black presenta una serie di opere in cui l'interesse sensoriale per la forma non è mai disgiunto dal livello simbolico o metaforico. Forme e significati si richiamano dialogano e si sviluppano tra scultura, video performance e fotografia in un'allestimento suggestivo che allude alllo Zeitgeist, lo spirito del tempo che stiamo vivendo. Uno spirito buio tra guerra, crisi economica, disastri ecologici spaventosi, il populismo e le "videocrazie". Un "ritorno al nero", metafora cromatica della nostra contemporaneità che stimola riflessioni necessarie per scoprire e forse perfino modificare le caratteristiche del mondo in cui viviamo.