Cuba, un Popolo … | Mestre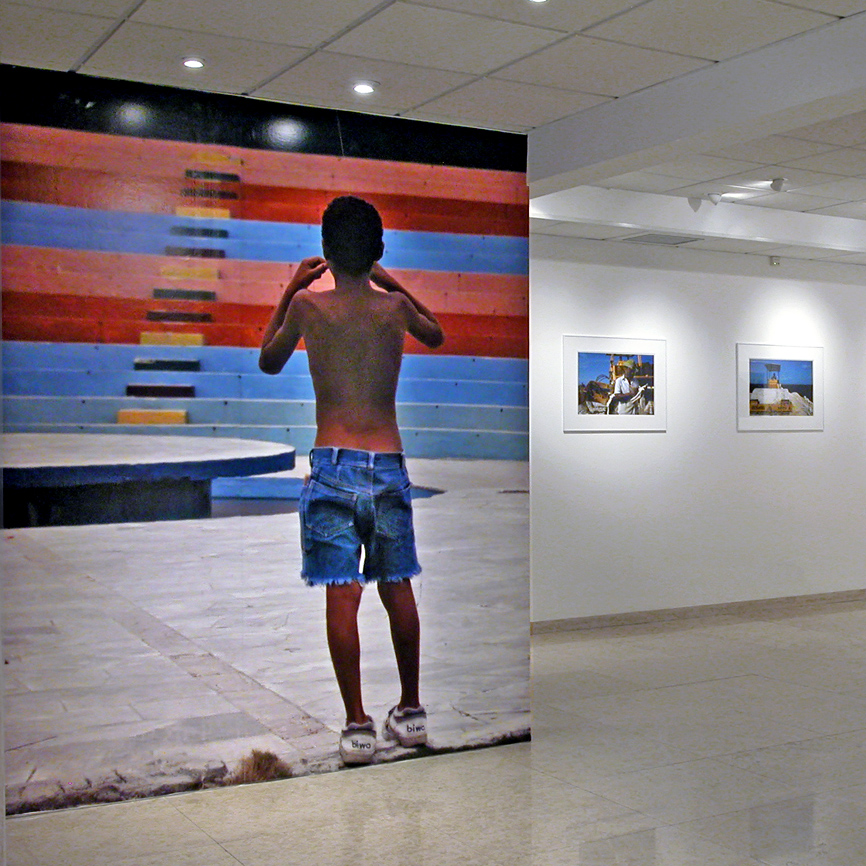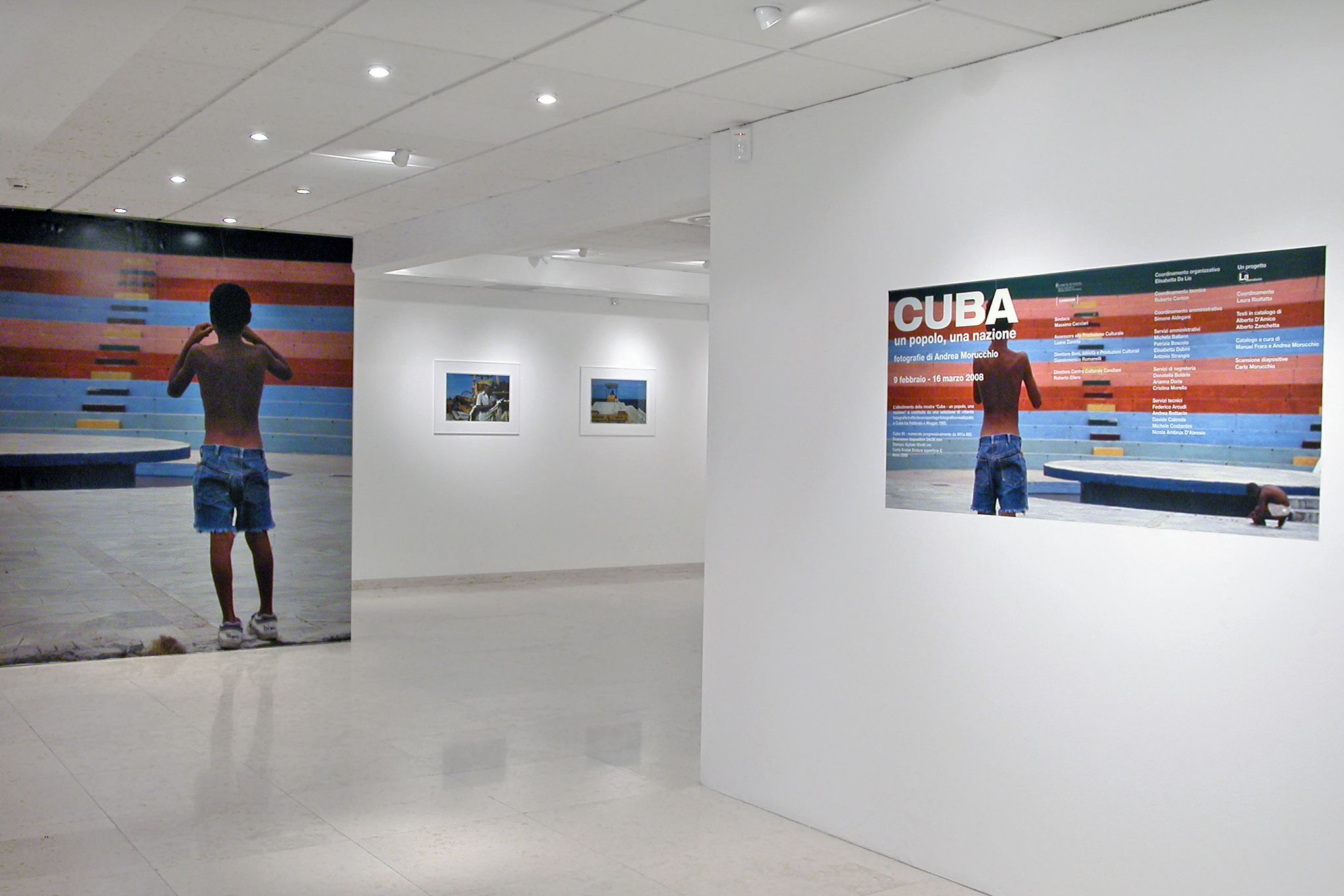 Cuba un Popolo una Nazione

February 9 - March 16 2008 

| photography | 

Candiani, Mestre





Curated by Alberto Zanchetta



Catalog with texts by Roberto Ellero, Alberto Zanchetta
Cuba takes centre stage within the exhibition halls of the Candiani Cultural Centre, portrayed in its versatile and complex daily life by Andrea Morucchio, who visited the island for a prolonged period of time in 1995. 

"Camouflaging" himself in the different environments, he set aside the semblance of his own inevitable artistic otherness, to immerse himself, as he states, in the "fluidity" of Cuban life. And perhaps for this reason, his photographs willingly avoid being either typically ideological or picturesquely folkloric.

They outline with expressive force, the elements of an empathetic tale of images; a tale that opens up rather than closes, almost as if each photograph contains within itself the narrative ingredients for new possible scenarios, barely hinted at, or rather, merely suggested.
Curious and proud of its own diversity and traditions, not only those revolutionary, Morucchios's Cuba is a journey through eighty poses, capable of portraying the author's emotions and visions - those visions which are never truly satisfied with reality.
Di scena è Cuba nello spazio espositivo del Centro Culturale Candiani, ritratta nella sua versatile e complessa quotidianità da Andrea Morucchio, che soggiornandovi per qualche mese nel 1995 e "mimetizzandosi" negli ambienti ha inteso mettere da parte le sembianze della propria inevitabile alterità artistica per immergersi, come egli stesso afferma, nella "fluidità" del vivere cubano.

Sarà per questo, probabilmente, che le sue fotografie rifuggono volentieri tanto dal tipico ideologico quanto dal pittoresco folclorico, disegnando piuttosto con forza espressiva i tratti di un racconto empatico per immagini che apre in luogo di chiudere, quasi che ogni fotografia abbia in sé gli ingredienti narrativi per nuovi possibili scenari, soltanto accennati o, se preferite, suggeriti. Curiosa e orgogliosa di sé, delle proprie diversità e tradizioni, non solo rivoluzionarie, la Cuba di Morucchio è un viaggio in ottanta pose capace di restituire le emozioni dell'autore, quelle sue visioni davvero mai paghe di realtà.