Disco Moon | Vicenza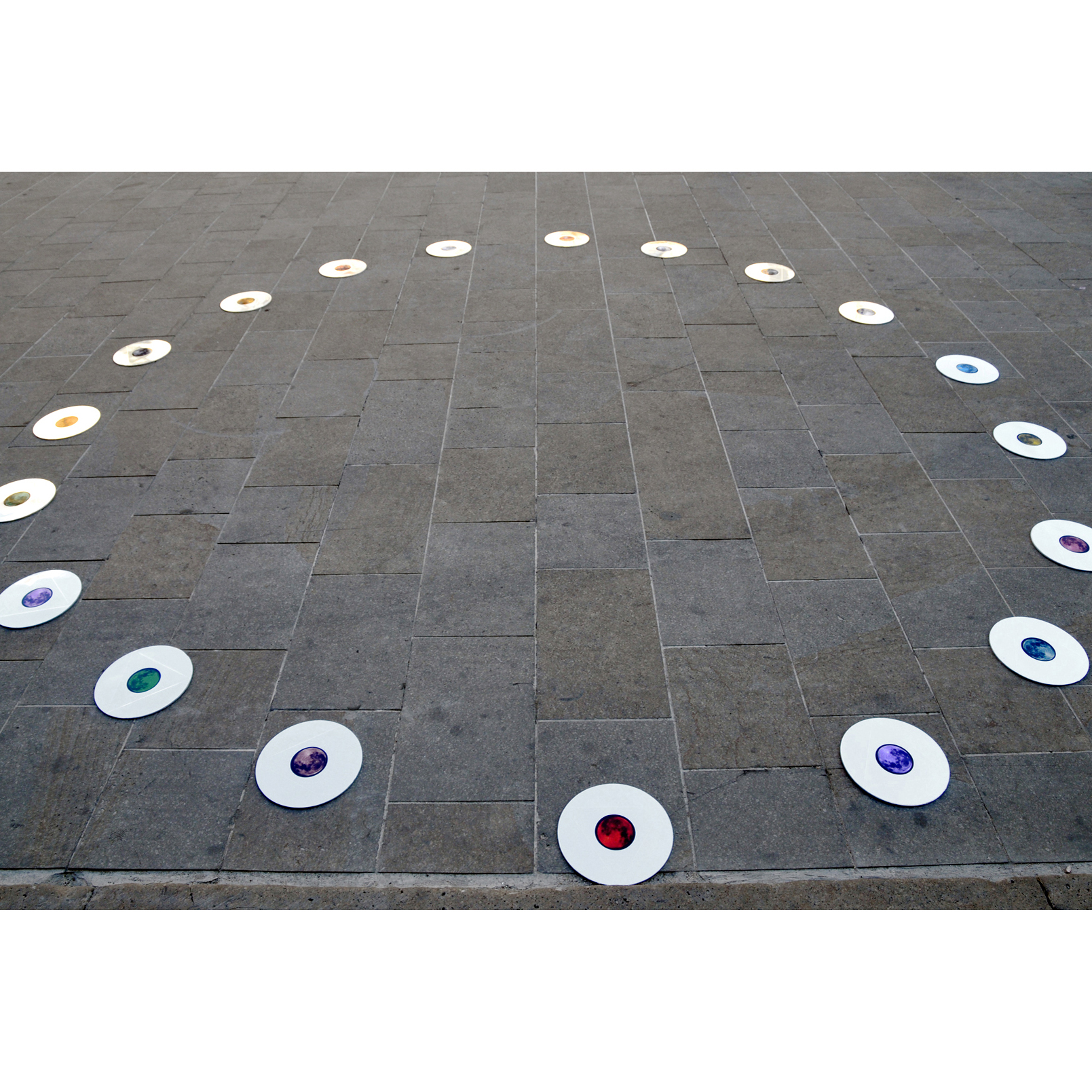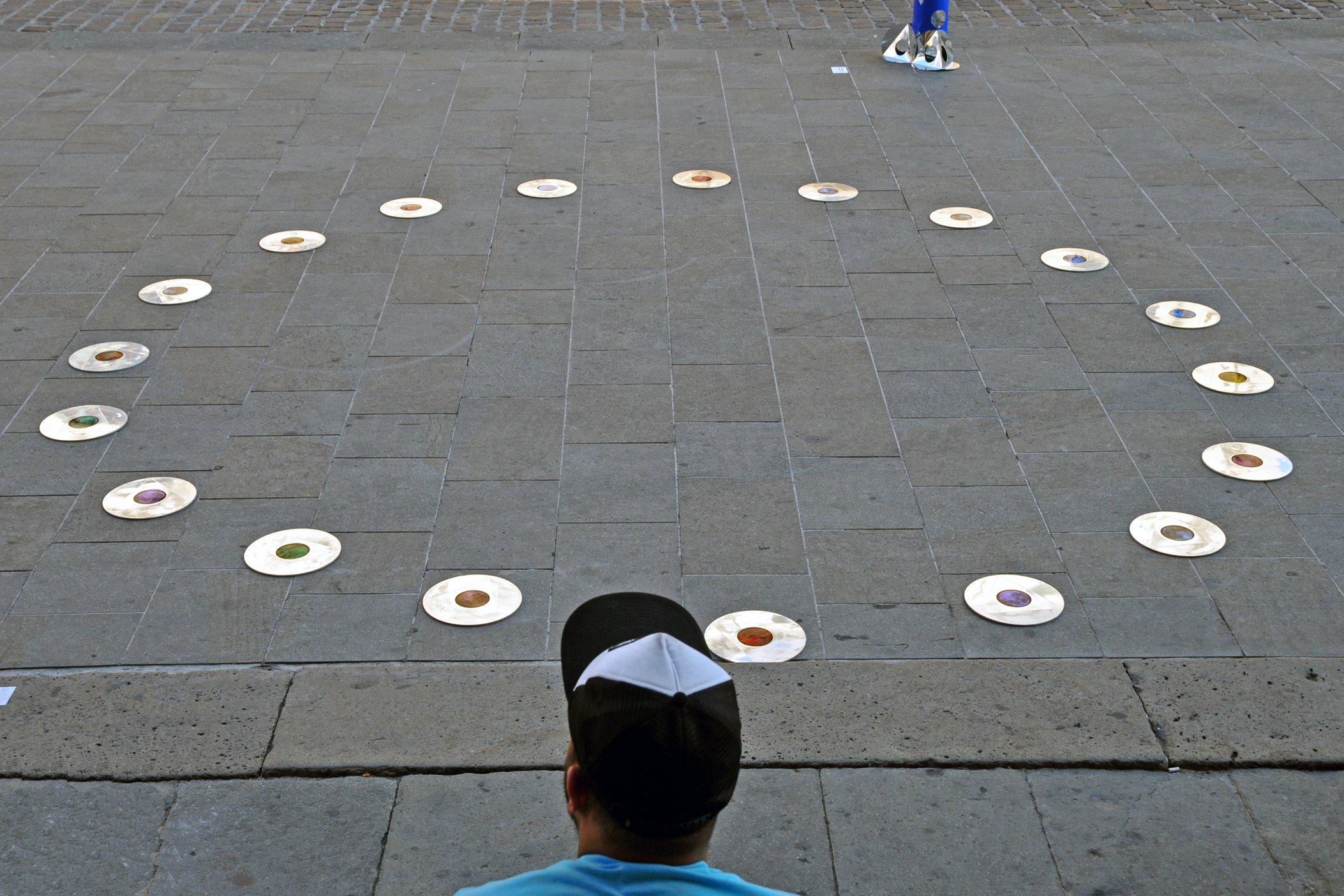 Disco Moon

July 20, 2009 , Piazza San Lorenzo, Vicenza

Conceived for Effimero. Sistemi di contemporaneo

Curated by Alberto Zanchetta
The context of the Epide®mie review gave rise to the Effimero project - an event dedicated to the 40th anniversary of the moon landing. Eighteen artists have been invited to elaborate on Bruno Munari's Aconà Biconbì modular structure with the purpose of [re]transforming it into a "unique" and "ephemeral" object.


Andrea Morucchio's Disco Moon stems from this revisitation of the famous micro-sculpture: nineteen circular elements – made of cardboard, wood, and photographic prints – reproduce just as many moons. The artist has set these archetypal and primordial forms into silver discs and scattered  them on the ground, granting them a radial movement, like orbitting spheres imitating the motion of heavenly bodies.
Exhibiting artists: Daniele Bacci, Maurizio Battaglia, Andrea Bianconi, Simone Cesarini, Silvia Chiarini, Arnold Mario Dall'O, Francesco De Molfetta, Antonio De Pascale, Armida Gandini, Eloisa Gobbo, Giuliano Guatta, Giacomo Lion, Vincenzo Marsiglia, Andrea Morucchio, Maria Elisabetta Novello, Luca Piovaccari, Giordano Pozzi, Laura Pugno, Michael Rotondi.
All'interno della rassegna EPIDE®MIE nasce il progetto Effimero, evento dedicato al 40° anniversario dello sbarco sulla luna, in cui diciotto artisti sono stati invitati a rielaborare la scultura modulare Aconà Biconbì di Bruno Munari nell'intento di [ri]trasformarla in un oggetto "unico" ed "effimero".

Dalla rivisitazione della famosa micro-scultura è nata l'opera Disco Moon di Andrea Morucchio: diciannove elementi circolari – realizzati con cartone, legno e stampe fotografiche – che riproducono altrettante lune, forme archetipiche e primordiali che l'artista ha incastonato in dischi argentati spargendole poi a terra per conferire loro un andamento a raggiera, come fossero sfere orbitanti che imitano il moto dei corpi celesti.