Engagement Acts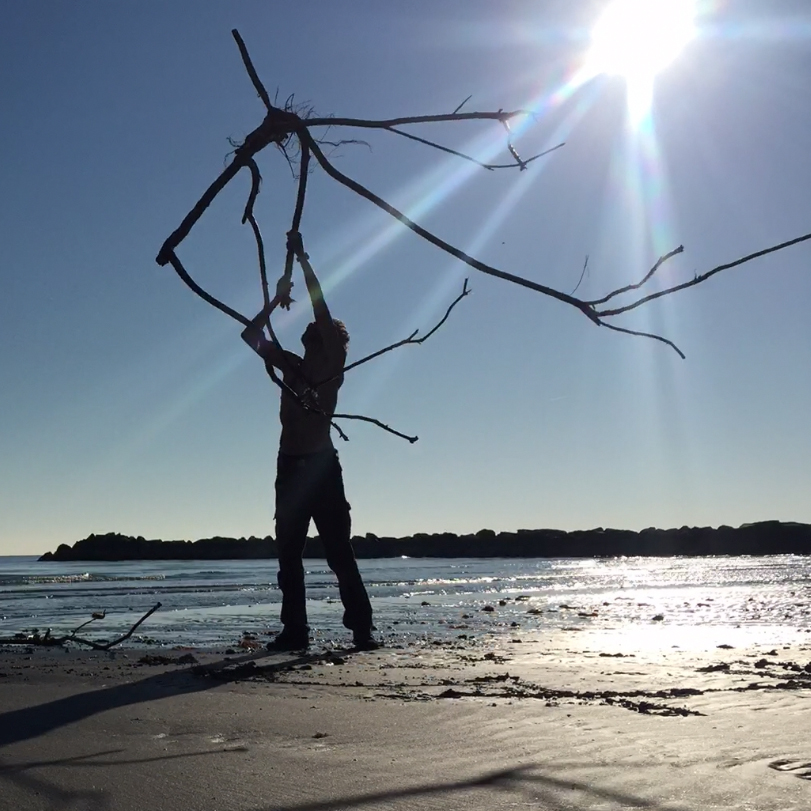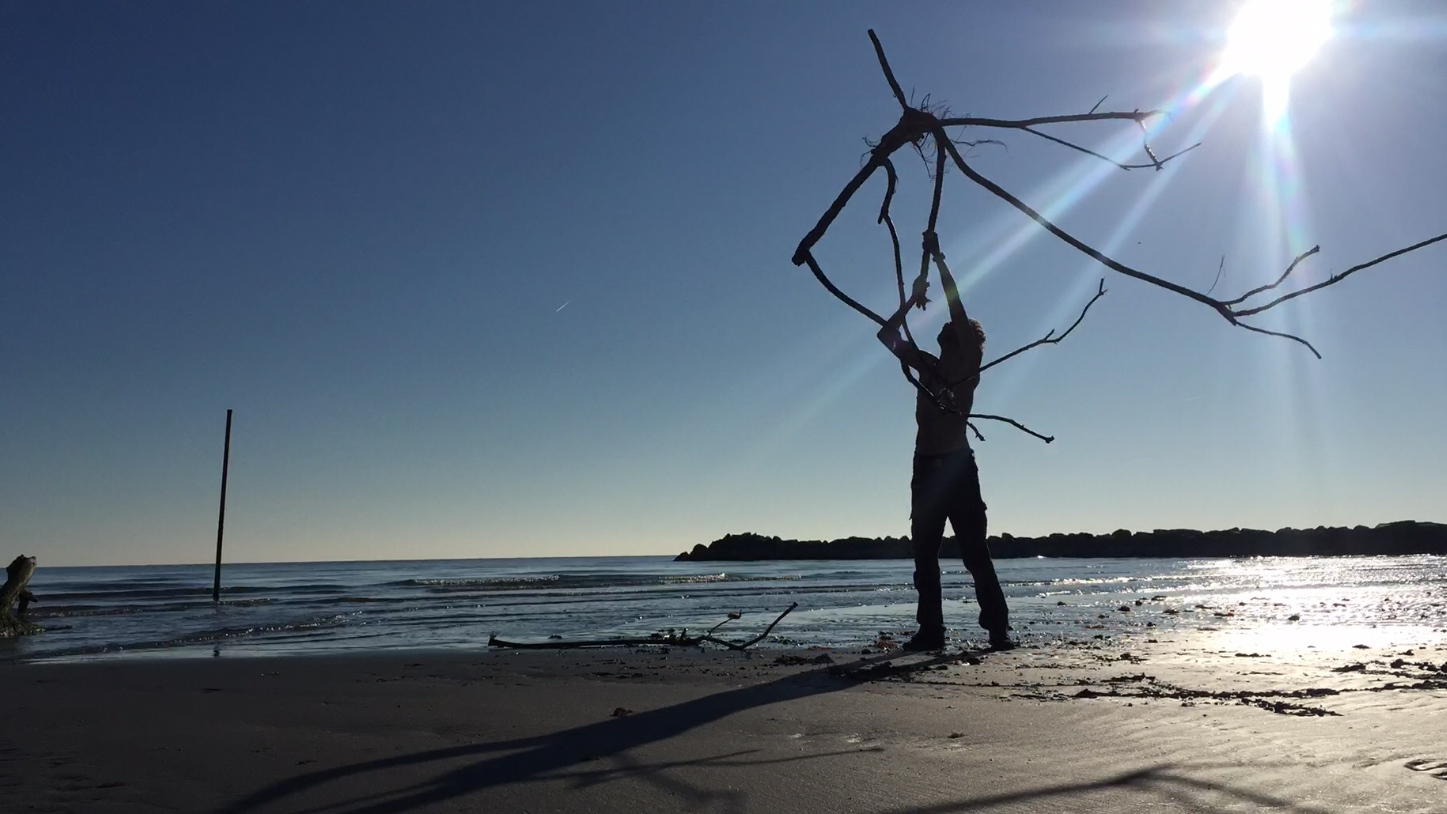 Engagement Acts

July 20 - August 11, 2019 | video + photo | Combo, Venezia.

October 10 - 12, 2019 | video + digital art | AMACI, Giornata del Contemporaneo, >>> Edge Gallery, >>> Dhaka.

Group show The Scent of Time  

>>> Majhi International Art Residency

 

Curated by Caterina Corni - Cataloguer and recorder Laura Ammann 

A project by >>> Durjoy Bangladesh Foundation 

In collaboration with 

>>> Lightbox Venice

 - 

Ambasciata d'Italia
Engagement Acts is a video presented for the group show The Scent of Time. It consists of a series of videos documenting the artist's actions created in a desolate, barren seascape; a specific alienating atmosphere from control shots, to significant contrasts and to a limited colour spectrum. These are actions in which Morucchio interacts with the elements of this environment: tree trunks, rocks and sand; cathartic actions, liberating vent but also manifestations of an instinctual and primitive expression of creativity/rituality that over the years has characterised some of his installation projects: Eidetic Bush, Play God, Sri Yantra, Rivoluzioni. 

In addition to the projection, a photographic print taken from a still of the video was exhibited at the Venice event, while in Dhaka a sequence of images taken from the performance action digitally processed and printed on aluminium dowels were affixed to a wall adjacent to the projection.
The romantic idea of Nature disappears completely, the anthropocentric vision of man that modifies the environment at will seems to implode in itself, leaving space to the environment itself and to the ecological intelligence of the contemporary artist who intervenes in an apparently meaningless way; the deep understanding of the environment itself and the relationship that can be established or not with it can only take place through endless attempts and continuous failures, both psychic, physical and conceptual.(Andrea Pagnes)

Scent of Time exhibiting artists: Dilara Begum Jolly, Dhali Al-Mamoon, Rajaul Islam (Lovelu), Noor Ahmed Gelal, Uttam Kumar Karmaker and Kamruzzaman Shadhin, Umut Yasat, Chiara Tubia, Cosima Montavoci, Andrea Morucchio, David Dalla Venezia.
Engagement Acts è un progetto video presentato per la mostra collettiva The Scent of Time.  Consiste nella proiezione di un video che documenta diverse azion compiute dall'artista in un un paesaggio desolato, spoglio; un'atmosfera straniante determinata da riprese in controluce, dai contrasti elevati e da un limitato spettro cromatico.
Si tratta di azioni in cui Morucchio interagisce con gli elementi di questo ambiente: tronchi d'albero, rocce e sabbia; azioni catartiche, sfogo liberatorio ma anche manifestazioni di una istintuale e primigenia espressione di creatività/ritualità che negli anni ha contraddistinto alcuni suoi progetti installativi: Eidetic Bush, Play God, Sri Yantra, Rivoluzioni. Oltre alla proiezione all'evento di Venezia è stato esposta una stampa fotografica tratta da uno still del video mentre a Dhaka su una parete adiacente alla proiezione sono stati affissi una sequenza di immagini tratte dall'azione performativa elaborati digitalmente e stampati su tasselli di alluminio.
L'idea romantica di Natura scompare del tutto, la visione antropocentrica dell'uomo che modifica l'ambiente a suo piacimento sembra implodere in se stessa, lasciando spazio all'environment stesso e all'intelligenza ecologica dell'artista contemporaneo che interviene in modo apparentemente privo di senso, in quanto la profonda comprensione dell'ambiente stesso e il rapporto che è possibile instaurare o meno con esso non può che avvenire attraverso infiniti tentativi e continui fallimenti sia psichici che fisici che concettuali.

(Andrea Pagnes)