Fragile Beauty | Murano – Berlin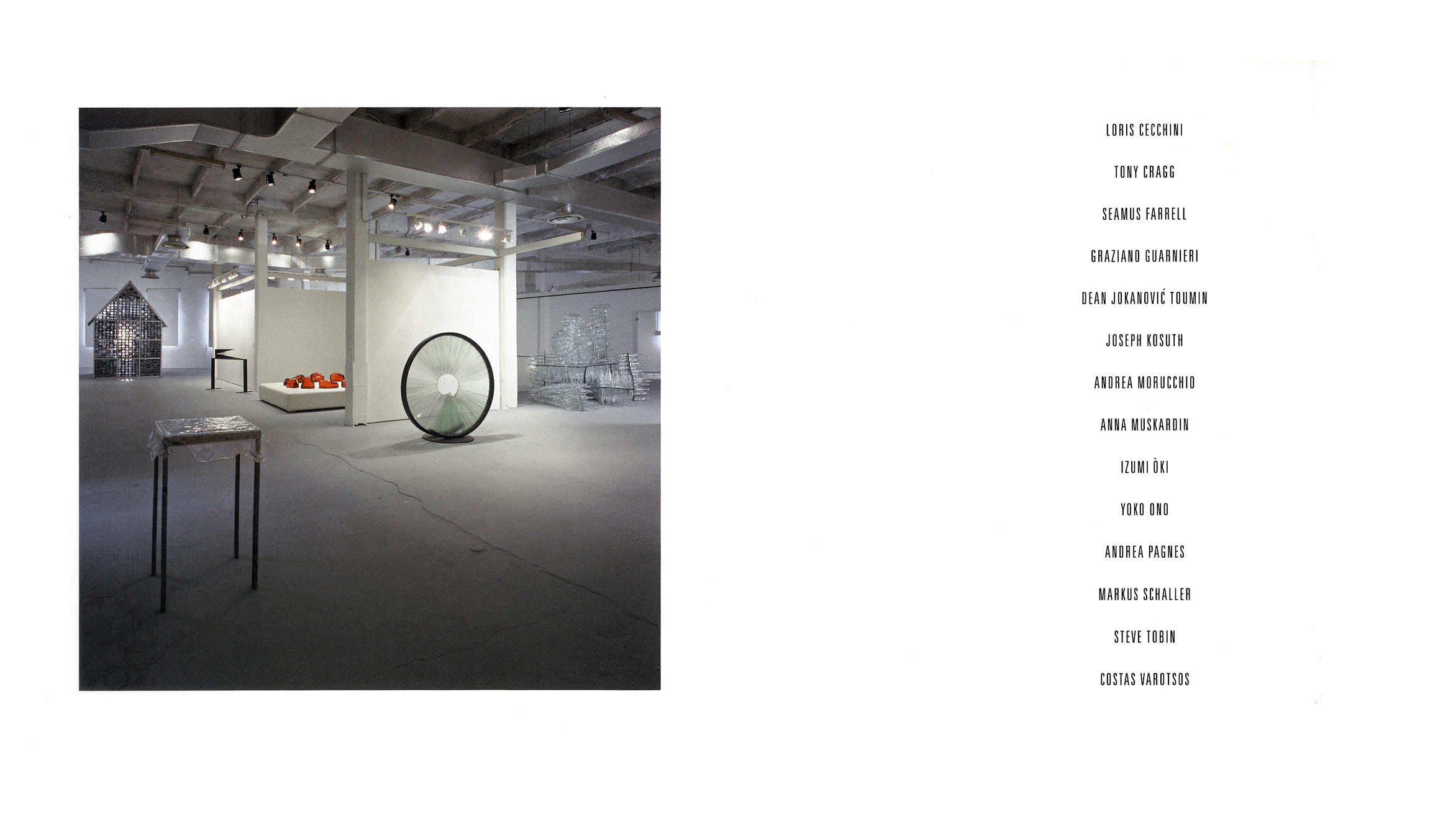 Fragile Beauty

September 7 - November 20, 2001 | group show | Murano, Venezia

Curated by Giovanni Iovane & Andrea Pagnes
Fragile Beauty is a real tribute to the particular beauty and the veiled mystery of glass. It is a rich presentation of the expressive possibilities of this noble material, which is manifested through the selection of works by 14 international artists belonging to different generations. The artists have been chosen for motivations and belonging to different styles, all united in any case by a strong, deep poetic research.

For this exhibition I created a work Sidenlightenment that is a development of the Enlightenments series; the antithetical relationship between iron and glass, present in the Enlightenments series, resolves itself in a formal geometric synthesis. 

Here the iron loses its plasticity and the glass spire traces its own linear projection, opening up a horizontal breech in the metallic structure into which it inserts itself and simultaneously dematerializes, confounding itself with the empty space.
Exhibiting artists: Yoko Ono, Joseph Kosuth, Tony Cragg, Steve Tobin, Oki lzumi, Costas Varotsos, Dean Jokanovic Toumin, Markus Schaller, Loris Cecchini, Anna Muskardin, Graziano Guarnieri, Andrea Morucchio, Seamus Farrell, Andrea Pagnes.