Pulse Red | Venezia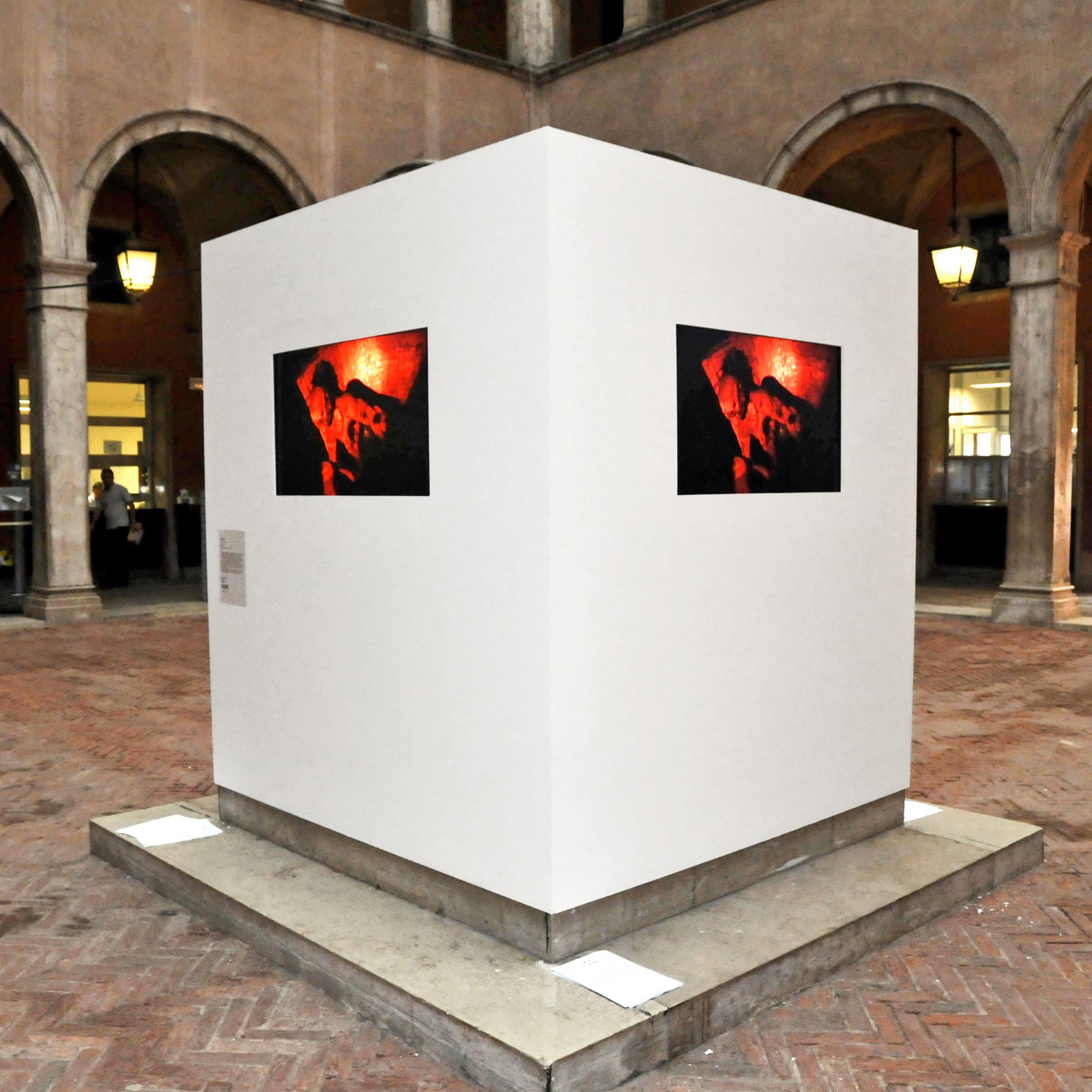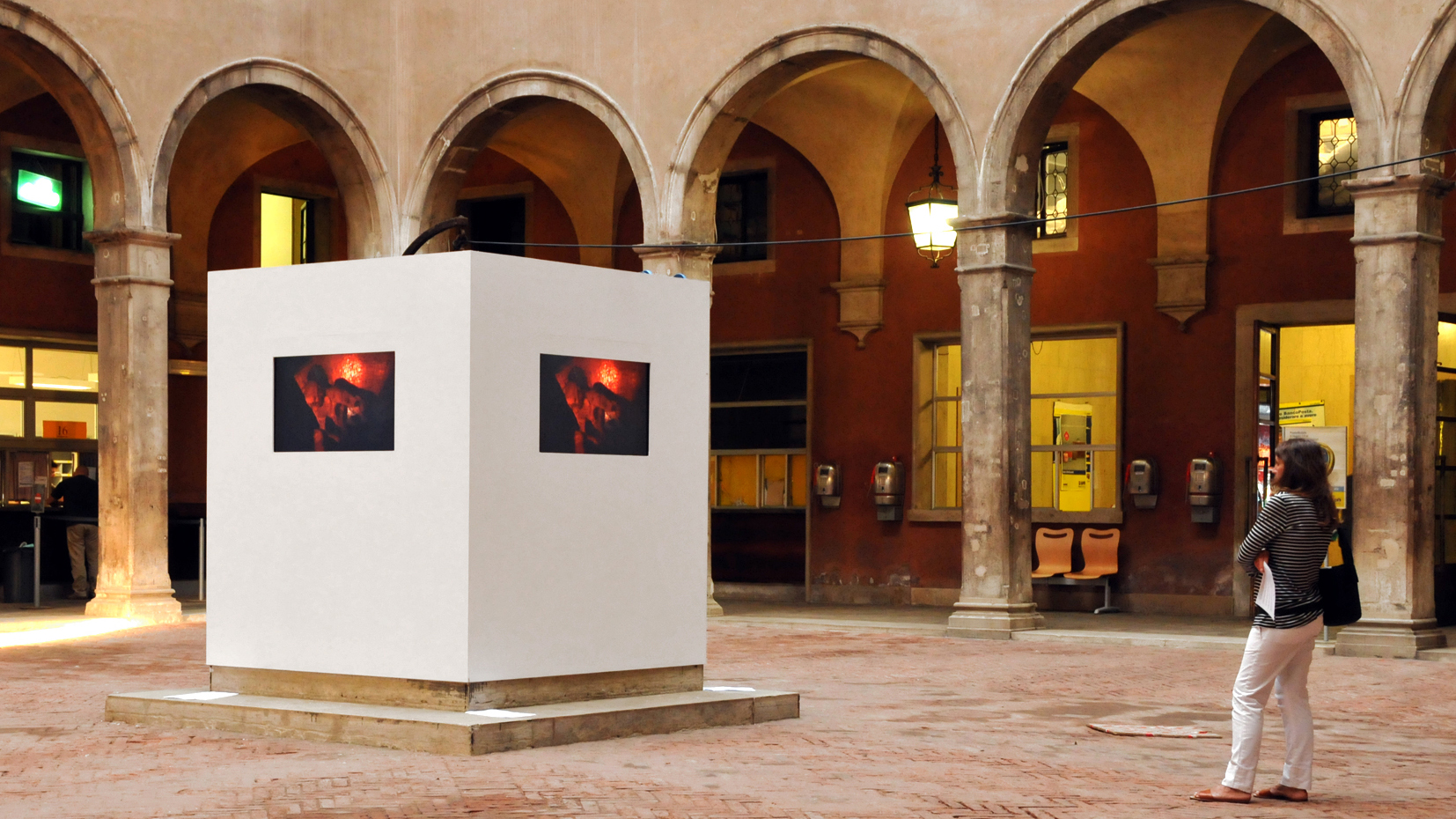 Pulse Red

September 23 - 25, 2009 | video installation | Fontego dei Tedeschi, Venezia

Conceived for Outdoors project

Curated by Gaia Conti, Domitilla Musella
Pulse Red is an artistic intervention by Andrea Morucchio focused on the synergy between art scene and public, aimed at establishing a direct communication, beyond any form of mediation, between the artist and spectator. 

Within  context of the Outdoors project, Pulse Red is not simply an installation, rather it is a public art intervention. It is a meta-piece in which every aspect of representation functions, in reality, as a key leading back to a precise creative moment. A site-specific work created according to a reciprocal historic and visual linguistic pertinence. 



The first aim of the entire project - and of this work in particular - is to present art on the public territory, beyond the spaces traditionally delegated to it, encouraging new artistic practices of "contemporaneity" and a re-qualification of the territory and of the collectivity which inhabits it. 



Recast, the work recounts the project >>> Pulse Red proposed by Morucchio in September 2004. At that time, an illuminated red interference, aimed at the golden globe on the Punta della Dogana da Mar, interpreted the idea of border. Thus, a public intervention with a strong theatrical impact and an undermining tone confronted the vast question of mass media communication.

Now, in the cloister of the historic Fontego dei Tedeschi, an installation reproducing the video documentation of the precedent intervention physically fits itself into the central space, completely encompassing the walls of the well - a four-sided structure - almost as if to charge itself of the significance on many fronts.
Pulse Red 

è un intervento artistico che punta a stabilire una comunicazione diretta tra artista e fruitore, al di là di ogni mediazione, in prospettiva sinergica tra scena e pubblico dell'arte.

All'interno del progetto Outdoors non è una semplice installazione, ma un intervento di public art, un metalavoro nel quale ogni aspetto della rappresentazione è, in realtà, una chiave che riconduce ad un preciso momento creativo.

Un lavoro site specific pensato in stretto rapporto con la specificità del luogo, secondo una pertinenza linguistico storico e visiva dell'una rispetto all'altra.