Pulse Red | Venezia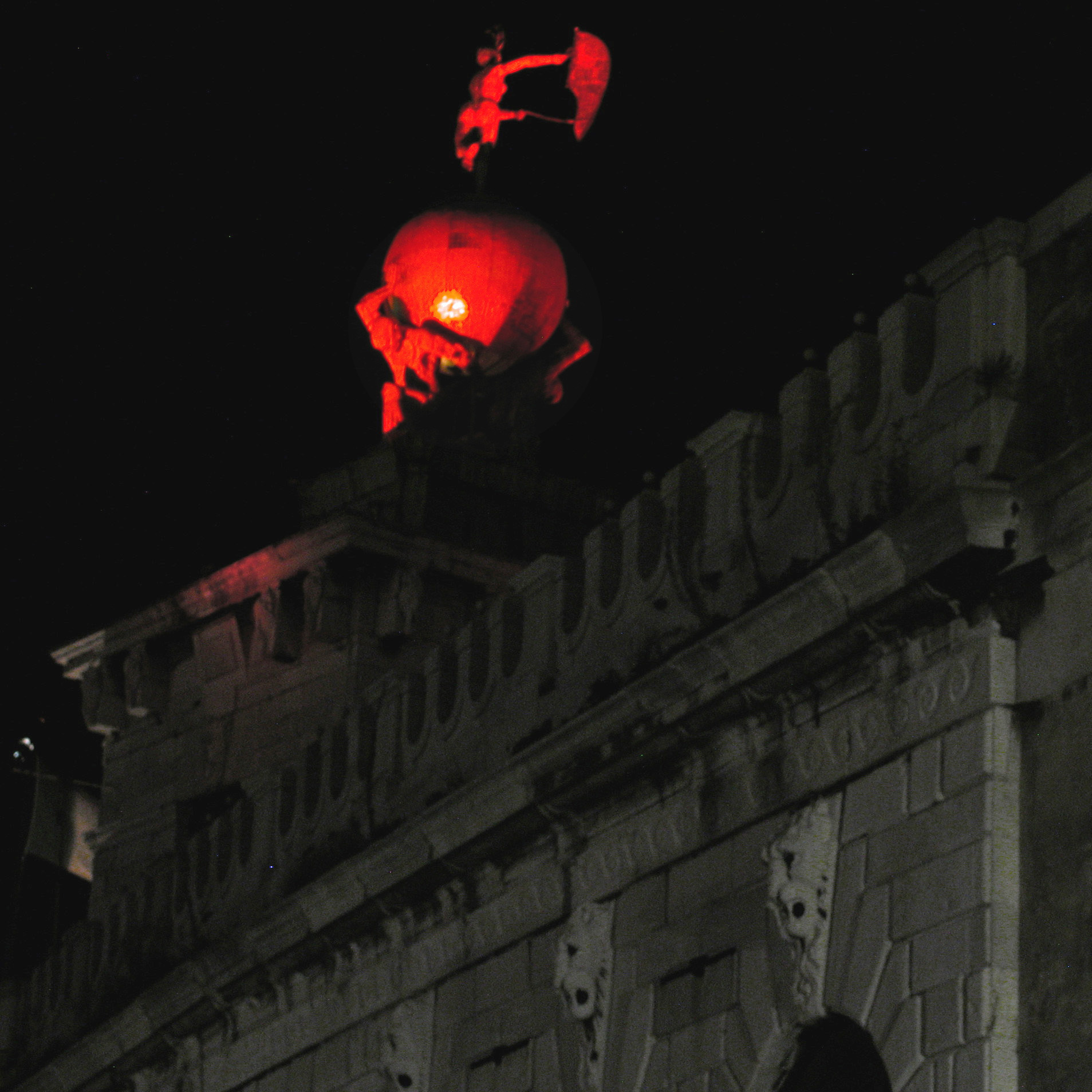 Pulse Red

September 7 - 13, 2004 | light projections | Punta della Dogana, Venezia

Conceived for Progetto Borders 

Curated by Aurora Fonda

Organized by A+A Gallery

In collaboration with IUAV

Text in catalogue by Francesca Colasante, Andrea Morucchio
Andrea Morucchio's public art project Pulse Red has been realized projecting by four dimmer synchronized spot lights an intermittent red light on the Dogana da Mar Golden Globe. 

This striking and symbolic light installation at the Venice Customs House, Pulse Red, examines mass communication issues through this particular setting, an area of limited access in the heart of Venice. 



Of the entire structure, designed by Benoni in 1677, Andrea Morucchio chooses to isolate the golden globe that shines in front of the San Marco Bell Tower investing it with a new meaning. 
L'installazione di luce, Pulse Red alla Punta della Dogana da Mar, zona limite per l'accesso al cuore di Venezia, affronta, (come contributo all'approfondimento del tema del confine sviluppato dal progetto "borders") l'ampia questione della comunicazione massmediatica attraverso un intervento ambientale urbanistico di forte impatto scenografico e simbolico.

Dell'intera struttura, progettata dal Benoni nel 1677, l'artista Andrea Morucchio isola il globo d'oro che risplende di fronte al campanile di S.Marco caricandolo di nuovo significato.