SiO2 | Varese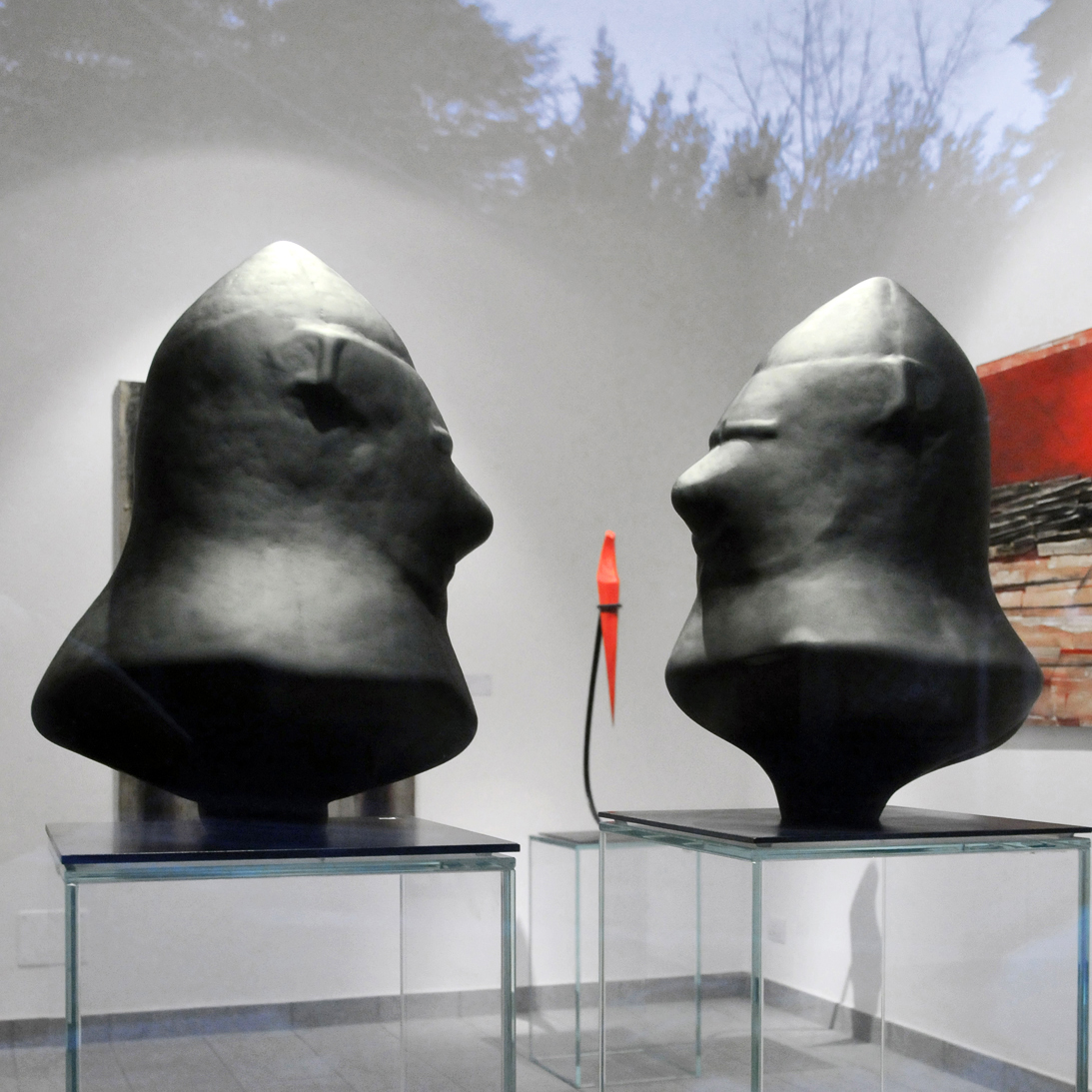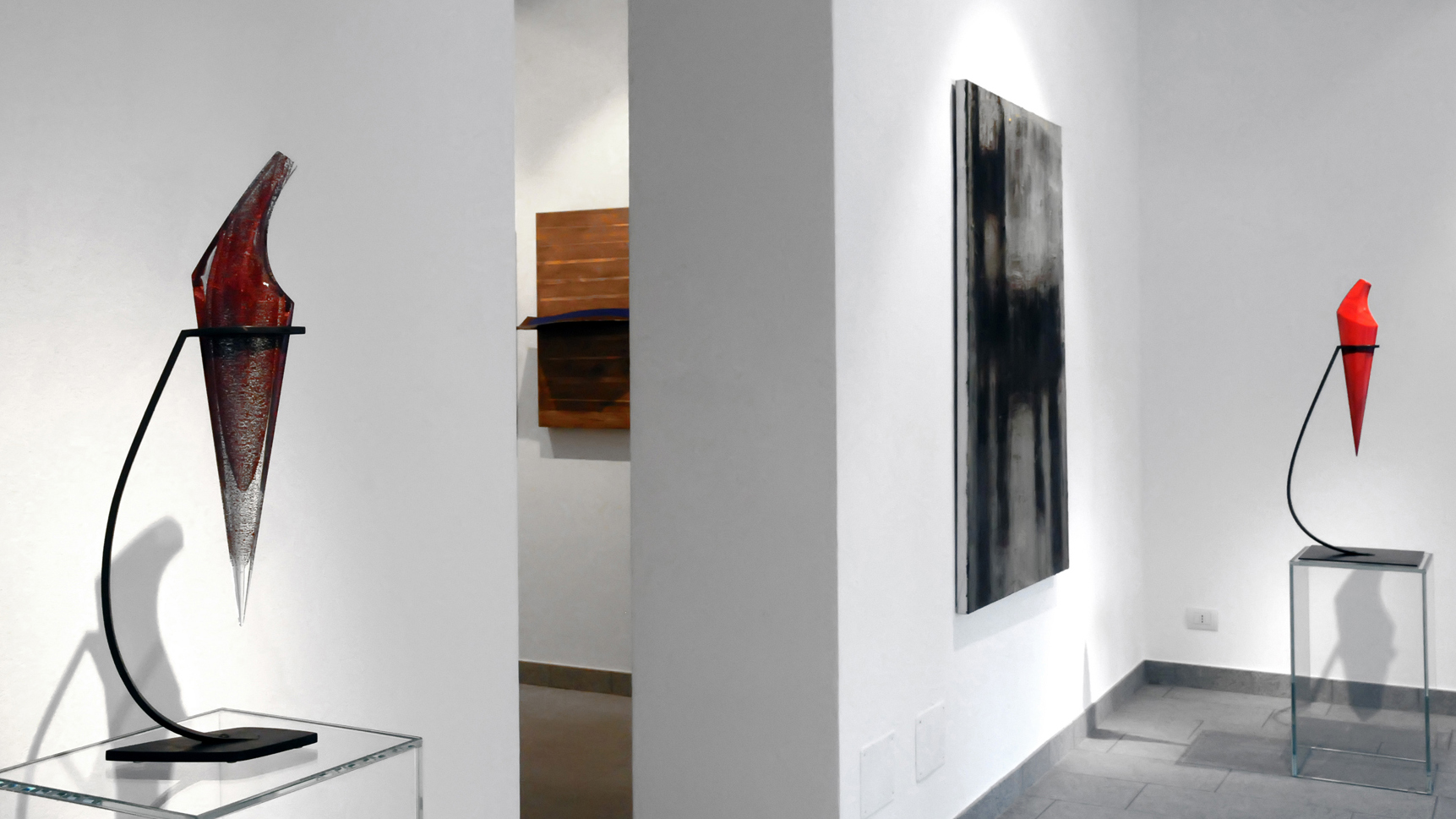 SiO2, Substrates, Interactions, Origins 

March 24 - May 12, 2012 | sculpture | >>> Galleria Punto sull'Arte, Varese

Curated by Domitilla Musella
For this collective exhibition composed of three artists, Morucchio presents a selection of works from the Blade, Accumulo, Celata series.

Andrea Morucchio's sculptures: moulded by Fire, but suggesting the expansiveness and creativity of Air. Ritual and evocative objects characterized by a distant and severe holiness. Mixtures of silica whose rigorous and extreme forms result from the unpredictable moulding of matter into the klin. Glass compositions which fierce through the iron cages which hold them.

They cut the void, carve the space, playing with the antinomies concealed within their nature: fragility and resistance, transparency and opacity, mobility and stillness. Symbols and allegories revealing the sensorial interest for shape and the endless potentials of matter.
Exhibiting Artists: Jacqueline Dengler, Andrea Morucchio, Antonio Pizzolante
---
SiO2 o silice, è alla base delle interazioni chimiche utilizzate per la creazione di pigmenti colorati ormai in uso nella pittura contemporanea. La sua interazione con sabbia e metalli è indispensabile per generare vetro, ceramica, leghe metalliche. E' un tassello fondamentale nei processi di mutazione e trasformazione che vedono i quattro elementi naturali – Fuoco, Terra, Aria, Acqua – combinarsi e mutarsi l'uno nell'altro, indissolubilmente legati per esistere, ma con precisi poteri e caratteristiche che li contraddistinguono.

Processi di combinazione e mutazione che sono l'essenza di questa mostra e che si ritrovano nelle stratificazioni pittoriche di Antonio Pizzolante e Jacqueline Dengler, e negli impasti di sabbia, acqua, silice e fuoco che si trasformano nel vetro delle sculture di Andrea Morucchio.

Artisti che plasmano la materia con approcci e finalità differenti, ma i cui lavori rispecchiano simbolicamente le caratteristiche, le peculiarità e forza prorompente degli elementi naturali.