Puzzling Identities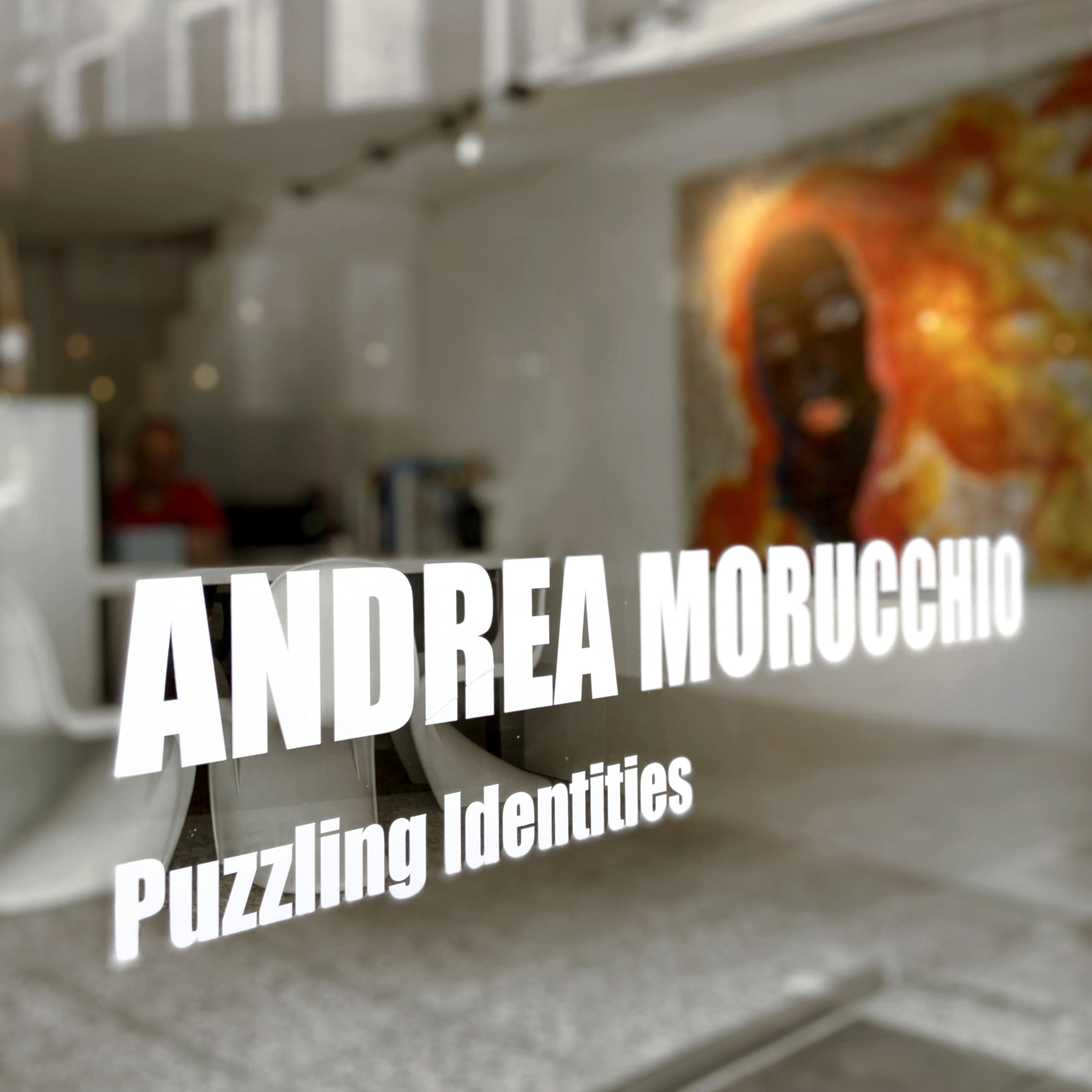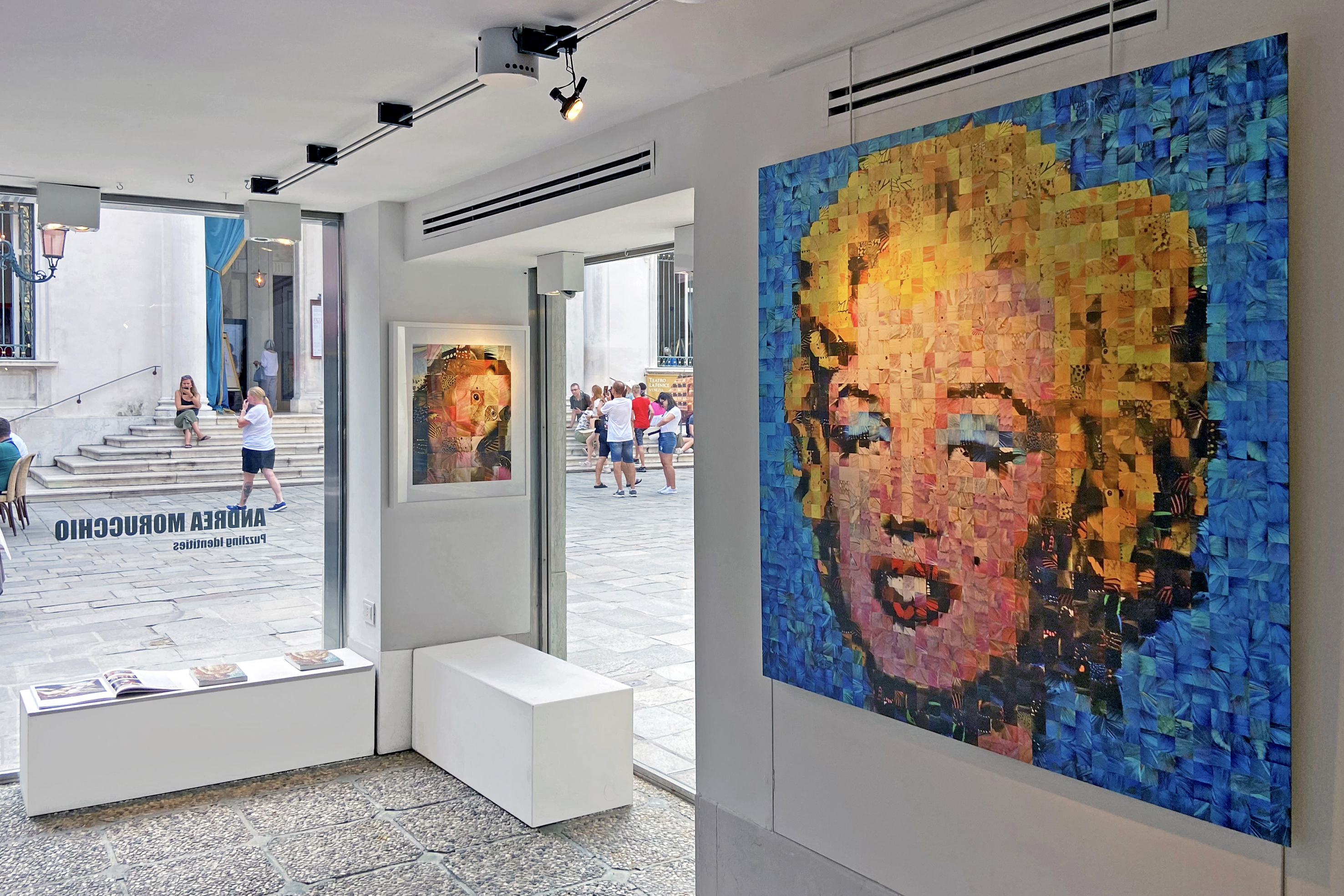 PUZZLING IDENTITIES
Andrea Morucchio Solo Show
Bugno Art Gallery, Venezia 
June 10 - July 7 2022

>>> Catalogue

 with texts

 by Laura Cornejo Brugues, Stefano Cecchetto, Toni Toniato
Andrea Morucchio with the exhibition Puzzling Identities at >>> Bugno Art Gallery stages almost 16 works, a complete and comprehensive representation of the three types that characterize or rather determine the Puzzling Project in this case declined to the theme of the portrait:
Fantastic Portrait Puzzling Pop Puzzling Renaissance
Six works of the series >>> Fantastic Portrait conceived and realized recently. In this works, using a reduced number of butterfly wings tiles, the effect is that of a transfiguration of the portrayed subject giving shape to characters vibrant with a positive expressive force and at the same time disturbing as projections of the unconscious.
Five works of the series >>> Puzzling Pop that reinterpret some iconic portraits by Andy Warhol. These works were created for the 2020 show in Girona >>> Beyond the Face

Through augmented reality by Artivive the visitors enjoy audio video animations that correspond to NFT works connected with the typology of the Puzzling Pop tangible works. 

Regarding the related NFTs >>> Puzzling Pop _ NFT _ video I used as matrices to rework the same original photos that Andy Warhol used for the creation of his works, Muhammad Ali, Mao,Marilyn.
Six works from the >>> Puzzling Renaissance portraits series. These works that mark the beginning of the Puzzling Project in 2015 are the previous works created with the digital mosaic technique made up of thousands of photographic tiles of 

St. Mark's Basilica

 mosaic floor.

These works were exhibited for 2019 solo show >>> Puzzling. L'immagine è altro, anche. at Galleria L'Occhio, Venice or at 2018 >>> Grand Art Fair Milan and in 2019 at the group show >>> Seen Anything Interesting?  Bugno Art Gallery, Venice.
Exceptionally at the center of the Gallery is also exhibited >>> Blade n°14, a particularly significant work in Morucchio's artistic career as it is from this series of glass and iron sculptures that the Venetian artist in 2000 began his artistic research with his first solo exhibition >>> Dinamiche.