Emerging Code | Berlin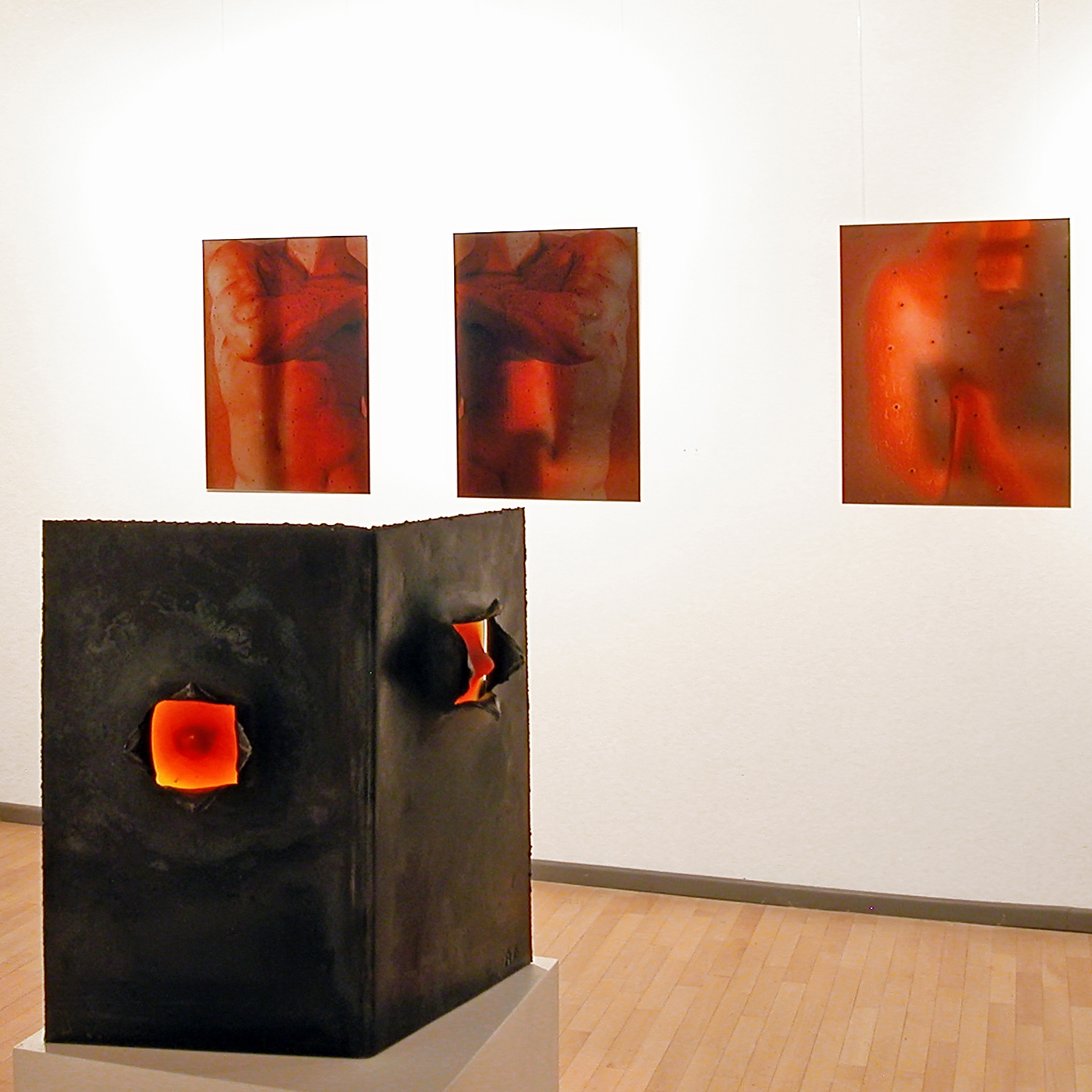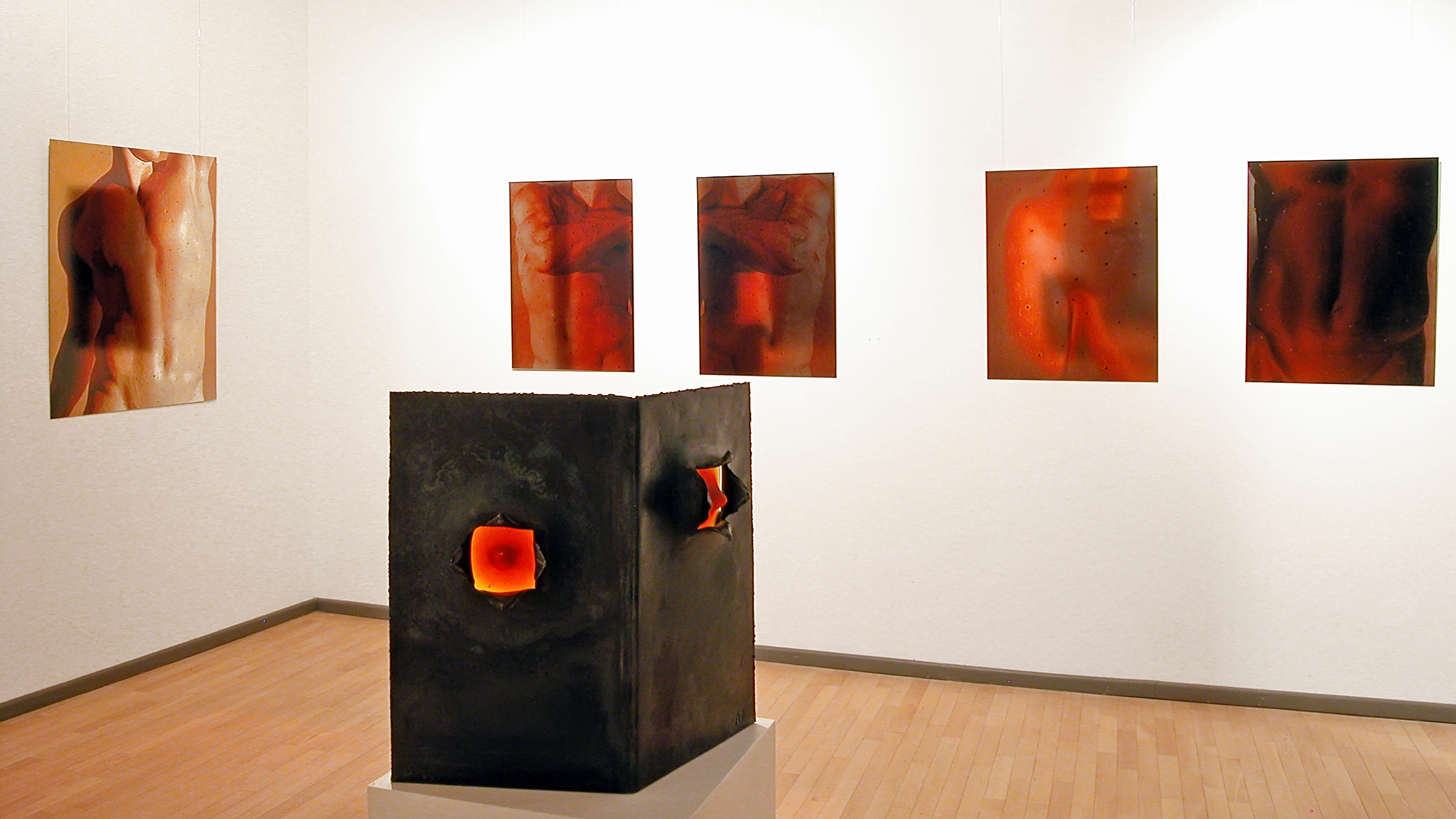 Emerging Code (b)

June 2 - Jule 22, 2006 | sculpture/digital art | Galerie Rossella Junck, Berlin
Andrea Morucchio interpreted Antonio Canova at Galerie Rossella Junck, Berlin. Emerging Code major solo exhibition project incorporated the Offshots sculpture series, made of forged and pierced iron sheets with the openings filled with semi-transparent red satin glass elements, the silver prints from the Emerging series reproducing Antonio Canova's neo classical plaster figurative sculptures and a selection of  bw analogic photographic prints, Gipsoteca series, of the same Canova's sculptures shoot by Morucchio in 1994 at the Canova Plaster Museum in Possagno.

I consider the glass elements as a three-dimensional transfiguration of the small bronze points on Canova's sculptures; the points, which "codify" Classical beauty, were used by Canova to reproduce in marble the proportions and sizes of the original plaster model.

I see these plastic works, in combination with the enhanced human figure photos, as an abstract transposition of figurative Neo-Classical beauty. An abstract, minimal and rough expression of a code that discloses a deeper beauty; an exercise in reducing the Neo-Classical figurative sculptures to minimal expressive terms.
Emerging Code, Andrea Morucchio reinterpreta Antonio Canova con due personali, Galerie Rossella Junck, Berlino e Despard Gallery, Hobart, Australia. Questi due progetti espositivi si fondano sull'interazione tra le sculture della serie Offshoots, costituite da superfici di ferro forgiato e forato le cui aperture sono "riempite" con elementi in vetro rosso arancio semitrasparente e acidato e le stampe su film argento, della serie Emerging che riproducono le sculture neoclassiche dei corpi umani in gesso di Antonio Canova. 

Gli elementi in vetro come una trasposizione tridimensionale dei piccoli puntini che costellano i gessi del Canova;  puntini che "codificano" la bellezza classica, usati dal Canova per riprodurre in marmo le proporzioni e le misure del modello originale in gesso.

Le opere plastiche, quindi, in sinergia con le immagini elaborate dei corpi canoviani, come una trasposizione astratta, minimale e grezza della bellezza figurativa neo classica. Un'espressione astratta, minimale e grezza di un codice che rivela una bellezza recondita, un tentativo di ridurre ai minimi termini espressivi le sculture figurative neoclassiche.